AZMED Maternity Belt, Breathable Abdominal Binder, Back Support, O...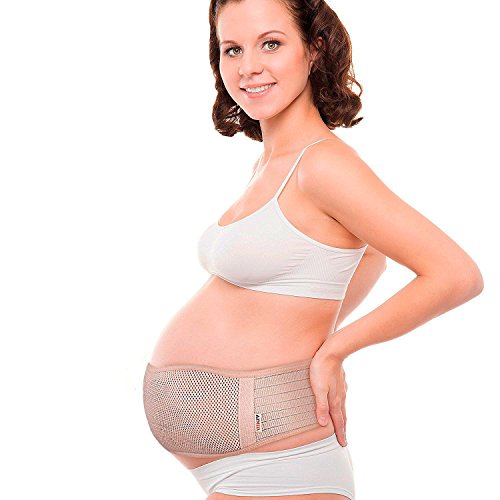 AZMED Maternity Belt, Breathable Abdominal Binder, Back Support, One Size, Beige
See images. We understand the excitement as well as the worries of soon-to-be mothers out there. AZMED Maternity Belt is here to help make pregnancy easier. We are committed to the highest standards of craftsmanship with the customers welfare in mind. We know that as the pregnancy advances, mothers have to deal with the strain of a growing uterus and excessive weight gain that can increase hip instability and abdominal separation. This belly band provides back support and helps lift the pregnant tummy to minimize the pulling forward and down of your belly, which often causes back pain. It effectively redistributes the weight of your pregnancy and helps make your back feel better. We would like to help pregnant women address common pains and soreness during pregnancy but please note that maternity belts are not intended to alleviate underlying medical issues. Order yours today!
Helps ease the discomfort of pregnancy by supporting your baby bump and providing gentle compression in the abdominal area.
This elastic maternity belt gives support for pregnant women who seek relief from hip and pelvic pains and other common stretching pains during pregnancy.
A belly wrap that supports the excess pregnancy weight to prevent straining your back by lessening spinal pressure effectively.
Ideal for correcting poor posture and supporting weak abdominal muscles during pregnancy and even post-pregnancy.
Soft and breathable pregnancy belt binder that acts as a mini cradle for your little one. One size fits up to 46 inches. Orders yours today!