Extra Strength Colloidal Silver Soap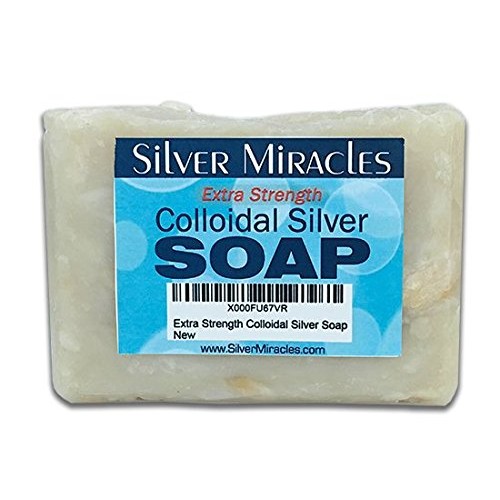 Extra Strength Colloidal Silver Soap
Our hand-made Colloidal Silver Soap for body and face is made of the finest ingredients available! It is unscented and uncolored so there is nothing to irritate even the most sensitive skin. Tons of suds in bath or shower. Can be used on you, your baby, or anyone that think should have healthy skin! Also great as a shaving soap! Handmade in the USA. Excellent for all skin types.
EXTRA Strength Colloidal Silver Soap.
All natural, hand made, rustic soap.
Made in America.
For bath or shower.
Made from all Food Grade Oils!