Wheatgrass Growing Tray - 10 1/2 x10 1/12x 2 1/4 Wheatgrass See...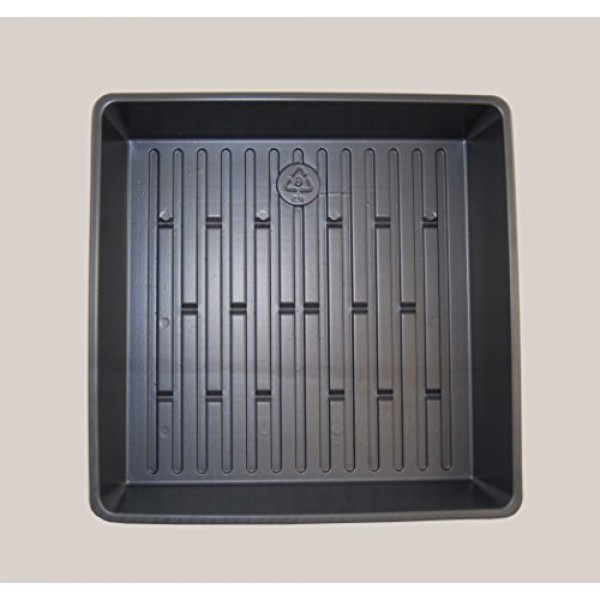 NEW and IN STOCK! A smaller growing tray. What a great flat for Micro-green growing! The perfect tray for growing ornamental, barley and wheatgrass. Because of the smaller size it will rest in most places and take up less room on a shelf. Chefs are asking growers to use this tray because it easier to store in coolers. Being square makes it a sturdier and easier to hold. This growing tray is reusable from one season to the next.
New! The perfect sturdy wheatgrass growing seed trays in a 10 pack.
10 1/2" by 10 1//2" and 2 1/4" deep black trays take up less room and will fit on most shelves.
Easy to transport from the greenhouse or growing area to the kitchen or restaurant.
Use as a drip tray for other tray inserts or pots.
This growing tray is great for the Commercial and small growers alike.