Howda HUG Petite Adjustable Children's Seat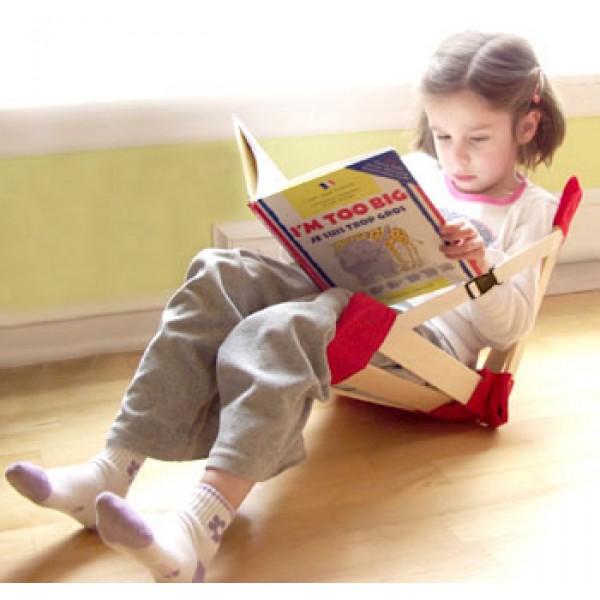 The Petite seat is a great "first chair" for early years and will set the stage for good posture. Plus the HUG of the Petite keeps on giving!!
The results of Clinical trials show improvement in the child's ability to make eye contact with the teacher, sit longer and maintain attentive behavior.
This little rollup, portable wood and canvas seat is made especially for little ones to feel safe in their environment. For the smaller tot we suggest the shearling liner slipcover . It makes the seat even smaller and more cradle like.
PETITE SIZE: Recommended for children aged 3-5+ years and weight comfort up to approximately 40 lbs.
Petite measurements: 13" wide top X 13" high X 13" D (hinge width).
Item No 1210