BMLS QuadStar II – Multi-Modality Stimulator TENS, INF, NMS, HV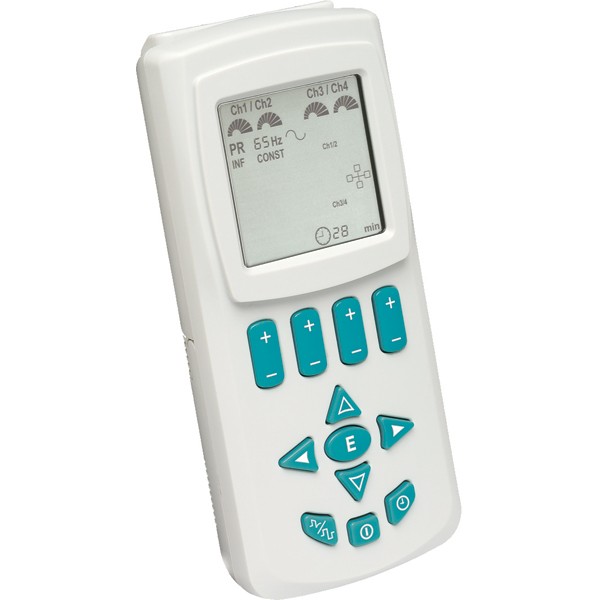 The QuadStar II is a portable four channel digital NMS, INF and TENS device. The unique device with 3 waveforms, symmetric biphasic, pulsed sine and asymmetrical biphasic can be programmed to deliver NMS, INF or TENS therapy .
There are 9 preprogrammed Fixed Sequences which enable the user to program 20 minutes of INF followed by 20 minutes of NMS therapy and ending with 20 minutes of TENS therapy. A Programmable Sequence allows the user to customize the therapy and times. A graphic representation of the timing parameters is shown on the screen to assist the user to program the on/off ramps and on/off times.
In addition there is a patient lock system when activated prevents the patient from changing any parameters. When the lock is turned off, a patient compliance meter is displayed.
The device comes with a Wall Adaptor.