Vivo Per Lei Day Cream, Non-Greasy Moisturizer for Younger and Bri...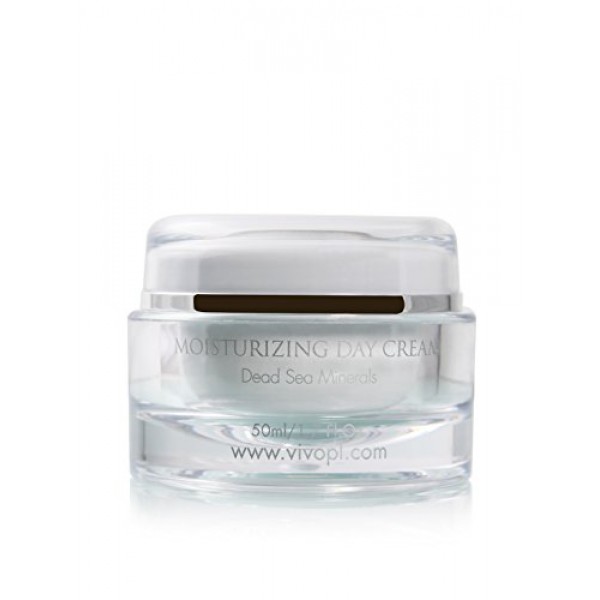 We know it's tough to find the right skincare product that moisturizes dry skin and fights aging at the same time. That's why we created Vivo Per Lei's Moisturizing Day Cream so that you have a tool in the daily struggle against aging. With this product, you won't have to wait hours until it absorbs into the skin – it sinks in right away, working to moisturize, relax wrinkles, and clear up any irritations or dryness.
Simply apply the day cream each morning, and be amazed when you see results in just a few weeks. Vivo Per Lei's Moisturizing Day Cream gives your skin a protective barrier against aging, and it does it without leaving you feeling greasy and oily all day. At the end of your regimen, you'll surprise even yourself with how soft and radiant your skin is.
No matter your skin type, this anti-aging face cream won't break you out or irritate your skin further. You can even use it as a primer for your makeup or just as another step in your anti-aging skin care regimen. When you want to restore your youthful glow, look no further than Vivo Per Lei's Moisturizing Day Cream.
GENTLE FORMULA that is both lightweight and non-greasy
ALL DAY PROTECTION as your face is left looking dewy and flawless throughout the day
ANTI AGING TREATMENT that helps diminish the look of fine lines and deep wrinkles from facial skin
PRESENTS A FLAWLESS APPEARANCE as you discover younger, smoother and more supple looking skin
CONTAINS EFFECTIVE INGREDIENTS such as moisturizing Shea Butter, antioxidant-rich Dead Sea Minerals and hydrating Sunflower Seed Oil