Vitamin C Peel Vibran-c - 2 Step Facial Peel + Activator System ...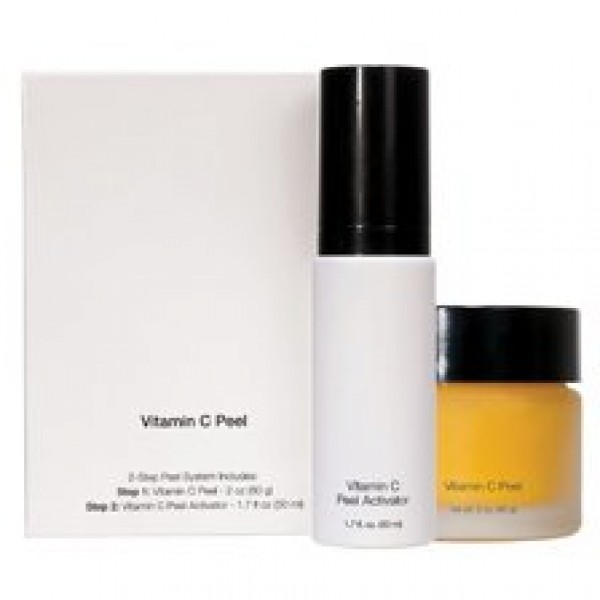 System includes: Vitamin C Peel (2 oz.), Vitamin C Peel Activator (1.7oz.) developed to work together synergistically and effectively. Vitamin C Peel is a 2 in 1 product, acting as a mask to hydrate the skin as well as an exfoliator to brighten a dull skin complexion. Vitamin C Activator creates a warming effect and enhances the performance and delivery of the active ingredient: L-Ascorbic Acid.
Professional peel system brightens dull skin, encourages collagen production and dramatically resurfaces complexion and texture.
Gently exfoliates, rejuvenates and greatly improves tone. Skin is nourished & imperfections are diminished for a healthy, vibrant complexion.
Since the system prevents irritation and dehydration commonly associated with peels, it is gentle enough to use on most skin types.