Wisamic Upholstery Staple Remover with Tack Puller Tool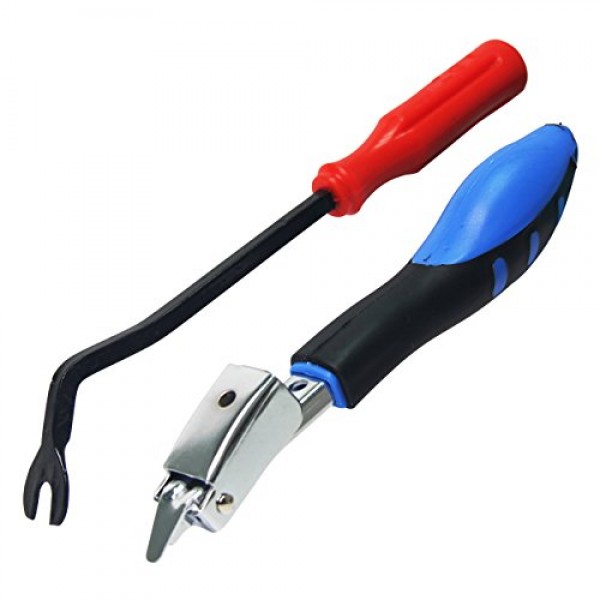 Wisamic Upholstery Staple Remover with Tack Puller Tool
Easily slips under and removes any size without breaking them, faster than pliers or screw driver.
Minimal effort is required even when shot from an air with leverage bar and bonus.
Safe for furniture and floors with a smooth, flat head and no other tools are needed for removal.
Super lightweight yet durable hardened steel and curved handle saves your hands from stress and pain.
Bonus tack remover, money saving limited packaging, Perfect gift for DIY.