Happybuy Manual Wire Stripping Machine 0.06-0.98 inches, Wire Stri...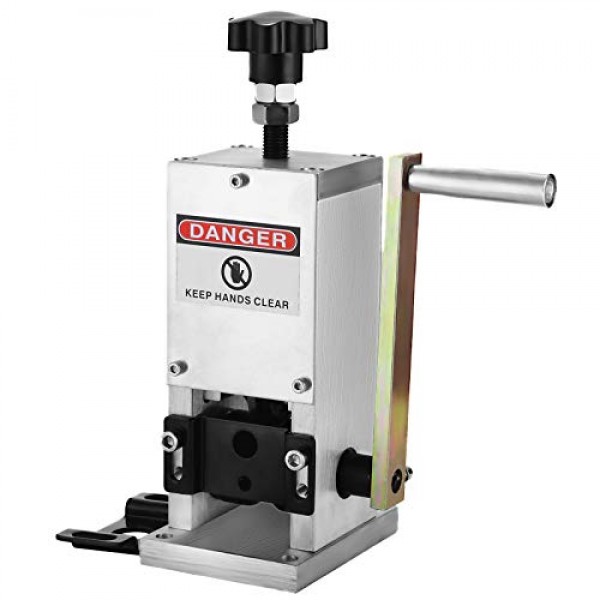 Happybuy Manual Wire Stripping Machine 0.06-0.98 inches, Wire Stripper Machine with Hand Crank Portable, Wire Stripping Tool Aluminum Construction,for Scrap Copper Recycling
ALUMINUM CONSTRUCTION - Aluminum alloy material-manual wire Stripper with high-quality lightweight construction made of durable aluminum alloy, designed for long service time.
SAFE CUTTER BLADE - Made of durable material that lasts much longer than a traditional blade, the machine has been fully guarded to ensure complete safety. The blade and shaft achieve high working efficiency.
EASY TO USE - There is an adjustable blade, feeding panel, and nut on the cable wire stripping machine, smoothly and suitable for any shapes cable. You can mount easily to any bench or work station.
HAND-CRANK DRIVEN - It is easy to operate with hand crank or drill is driven, portable and convenient, energy saving, beautiful appearance. Also, the machine can connect to an electric drill for automatic wire stripping.
WIDE APPLICATION - This machine is automatic, and the wire range is up to 25mm, widely used in wiring harness processing, aerospace wire processing, audio and data line processing, wire recycling dismantling and other industries.