DDF iohEF Wood Carving Sharpener, 1000 Grit Whetstone with Grooves...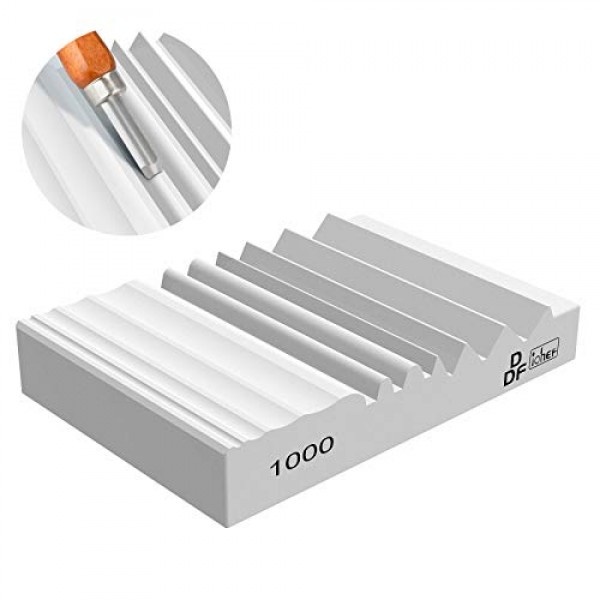 DDF iohEF Wood Carving Sharpener, 1000 Grit Whetstone with Grooves Sharpening Stone for Woodworking, Wood Carving Tools, Chisels and Gouges
◎ High Quality Material: The carvers sharpener is made of premium white corundum, which is corrosion resistant, heat resistant and durable. Professional grade quality is to get the sharpest edge of your tools.
◎ Compatible with Multiple Tools: The sharpening stone with grooves works well for multiple tools, such as wood carving tools, woodworking, chisels and gouges. No more pain and hassle to sharpen contoured woodworking tools & chisels on flat whetstone.
◎ 1000 Grit Wood Carvers Sharpener: #1000 whetstone is used for sharpening and polishing the edges for maintaince. The wood chisels sharpener has grooves of various contours, so it is easy to sharpen woodworking tools by matching the grooves of chisels to appropriate contours of whetstone. It is also possible to sharpen triangular and round chisels in the convex part of whetstone.
◎ Easy to Use: The water stone wood carving sharpener is extremely easy to use and clean. No need extra expensive oils to maintain.
◎ Ideal Gift Choice: The professional grade carving tools sharpening stone with multiple grooves matched with many tools, would be a wonderful gift to woodworking person,your friends and family.