Angerstone Dual Grit Coarse/Fine Flattening Stone Set - Two Sharpe...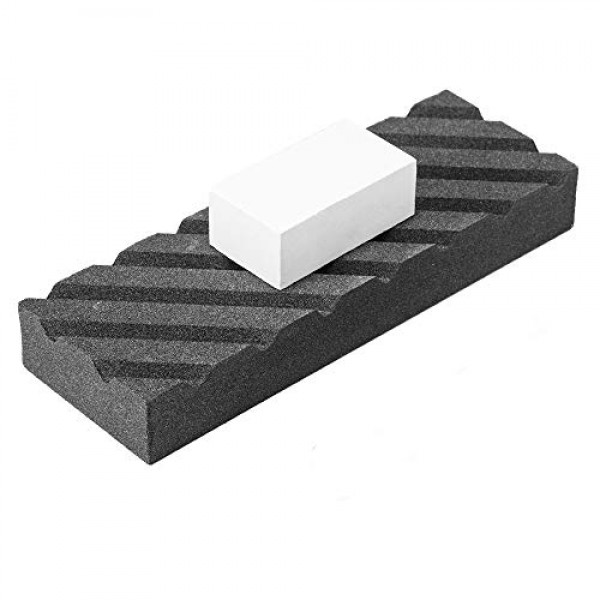 Angerstone Dual Grit Coarse/Fine Flattening Stone Set - Two Sharpening Stones Flattener - Whetstone Fixer with Grooves for Re-Levelling Any Whet stones, Oil Stones, Waterstones
▶ PREMIUM WHETSTONE FLATTENER KIT Our whetstone leveler set comes with one coarse lapping stone and one fine wet stone fixer, they can remove waste material while flattening any type of sharpening stones, Oil Stones or Ceramic Stones.
▶ MULTIPURPOSE USE This sharpening stone fixer not only can re-level your knife sharpening stone, it also can restore the shape of chipped knives. Revive previously damaged-beyond-repair knives and make them the sharpest ones around.
▶ DUAL GRIT Use the 150 grit(black) leveling stone to flatten whetstone first, and then use the 320 grit(white) knife sharpening stone fixer to remove the scratches and the iron filings, so that the wet stone will be flattened faster and cleaner.
▶ FLATTEN FAST The longer you use the waterstones for sharpening knives, the more uneven it will be, Our wet stone flattener's coarse grit silicon carbide surface is designed to precisely repair and level your water stone in just minutes.
▶ PERFECT GIFT This leveling stone can be a perfect gift for your family, friends or even professionals.