Pure n Simple Perfect Balance Moisturizer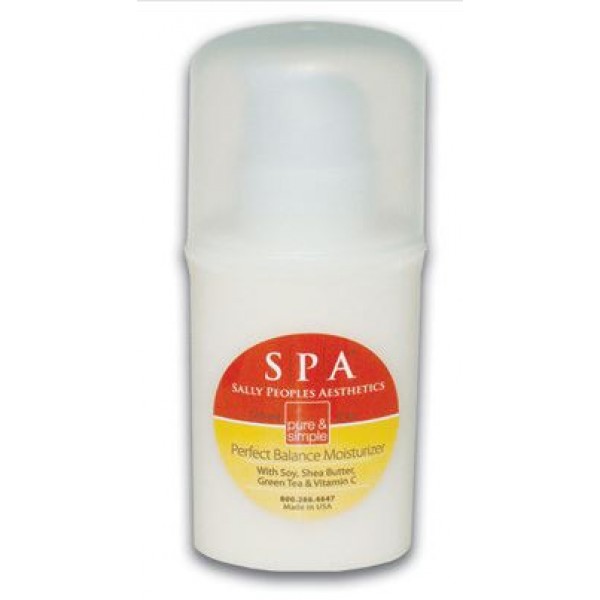 This silky daytime moisturizing lotion nourishes, soothes and rebalances deprived skin with cosmeceutical grade botanicals Seaweed, Green Tea, Chamomile and Aloe. Seaweed protects sensitive skin against irritation, accelerates healing and helps the regeneration of skin cells. Shea Butter, Soy and Vitamins C & E boost skin's natural performance and glow. Green Tea, Chamomile and Aloe soothe, protect and refresh skin.
Ideal for sensitive, normal, combination and dry skin types of all ages. No heavy oils, just pure protection. No fragrance or greasy feel.
Available in two sizes:
Regular - 4 oz
Professional - 16 oz
Item No SPA-008