PottyMD Wet-Stop Waterproof Mattress Cover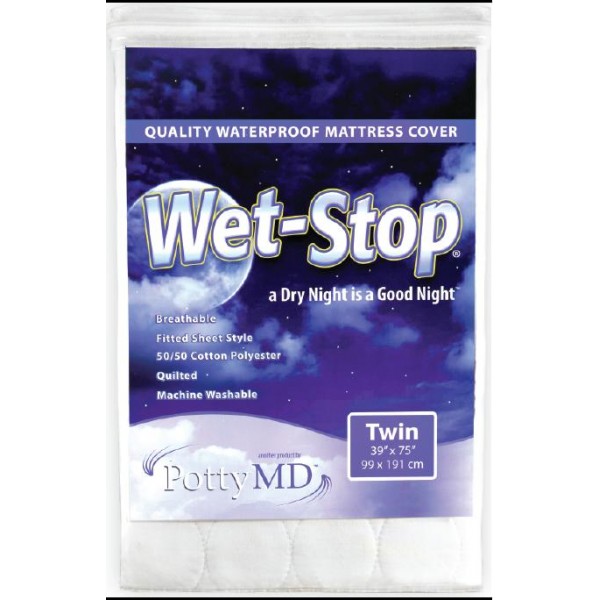 PottyMD manufactures only the highest quality affordable bedding. This mattress cover will help with even the biggest accidents. Waterproof bedding is extremely helpful in preventing damage to mattresses and it helps with hygeine. A must for individuals with bed wetting, incontinence, and spills. This cover is 50/50 cotton/polyester blend, has a quilted face, a waterproof breathable surface, and a 12-inch depth skirt. This mattress cover is very durable and machine washable.
THIS ITEM IS NOT AVAILABLE FOR SHIPPING INTO THE STATES OF CA OR CT.
Fitted Mattress Covers come in Twin, Full, Queen, and King sizes.
50% Cotton, 50% Polyester

Quality Quilted Waterproof Matress Cover
Excellent for Bedwetting, Enuresis, Incontinence & Mattress Protection
12" Polyester/Cotton Skirt
Durable / Machine Washable
Item No pottymdcvr