The Andersons PGF 16-0-8 Fertilizer with Humic DG 5,000-sq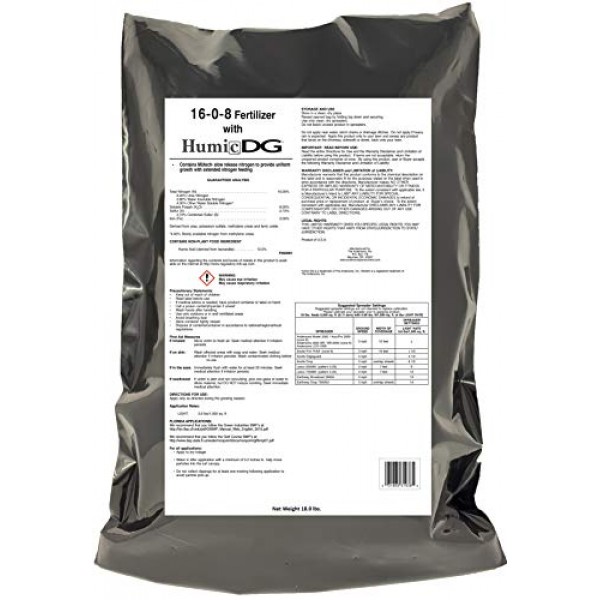 The Andersons PGF 16-0-8 Fertilizer with Humic DG 5,000-sq
Phosphorus-free fertilizer blend with fine particle size that includes humic acid, which helps increase turf quality and reduce nutrient requirements
Contains MUtech coated slow release nitrogen to provide uniform growth and extended feeding
DG particles do not rely on a physical coating to release nutrients. Coated fertilizers (used by our competitors) are very susceptible to damage from mowers, resulting in premature nutrient release.
Small particle size gives you twice the number of particles per square foot. DG particle disperse quickly and completely when watered, moving directly into the soil.
Cannot be shipped to California, Oregon and South Dakota.