TCP 14w G25 Two-Pack 8060142 - Pack of 2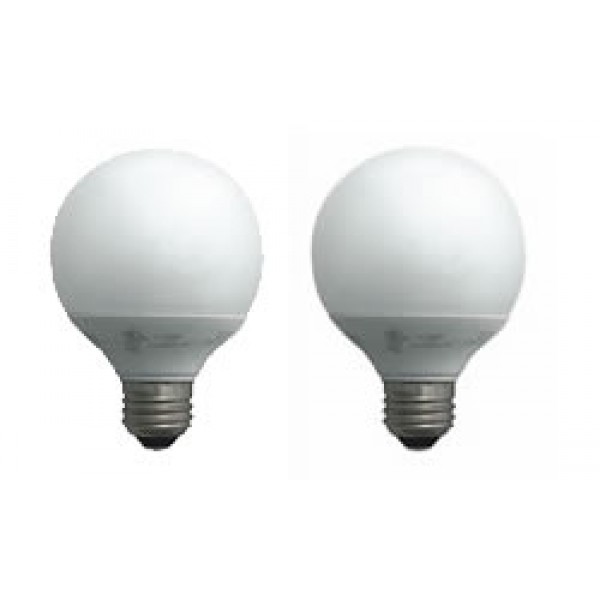 TCP, one of the largest manufacturers of compact fluorescent lamps in the world, now offers their high quality 14w G25 globe capsule SpringLamp in a convenient two-pack. These economical G25 globes are slightly smaller in diameter than many other globes, making it a bit more versatile. It draws 14 watts of electricity, producing about 800 lumens of light, which is equivalent to the amount of light produced by a 60 watt incandescent light bulb. This product comes two CFLs per package.

Light Output: 800 Lumens
Dimensions: Width 3.1", Length 4.3"
Color Rendering: 82 CRI
Color Temperature: 2,700 K
Minimum Starting Temperature: -20 degrees F
Maximum Operating Temperature: 160 degrees F
Rated Lifetime: 8,000 hours
Power Requirements: 120 Volts AC, 60 HZ
Certifications: UL, UL(c)
Manufacturer Warranty: => 12 Months

Note: This bulb may have reduced rated life in enclosed fixtures or emergency exit lights, and is not suitable in outdoor locations where it would be exposed to the elements, or in conjunction with dimmers, photocells, or electronic timers. This lamp contains mercury. Please recycle at the end of its life.
Item No EFI-1100.292