Stokes Select STK5434-10 Premium Black Oil Sunflower 10 lbs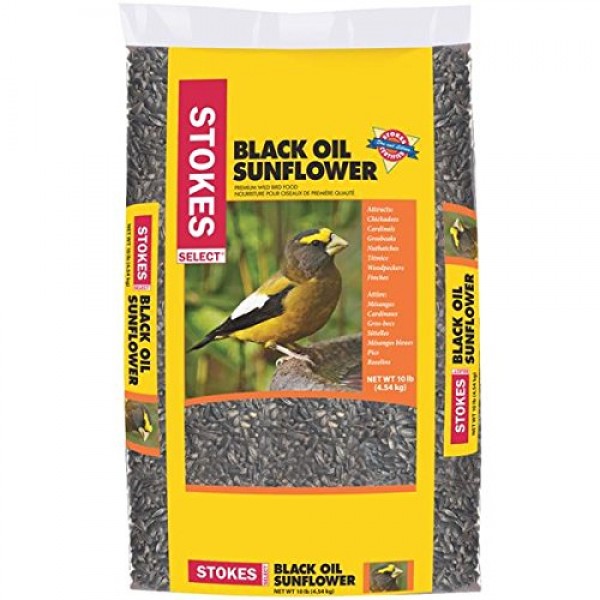 Are you new to the world of backyard bird feeding? This is the tried and true stable of most backyard birding enthusiasts. Premium black oil sunflower seed is a favorite, year round feeding product that works well with most feeders.
Year round, high energy, feeding product.
A staple of any backyard birding feeding plan.
Fresh from the Red River Valley.