Southern Ag Methylated Seed Oil MSO Surfactant, 32oz - 1 Quart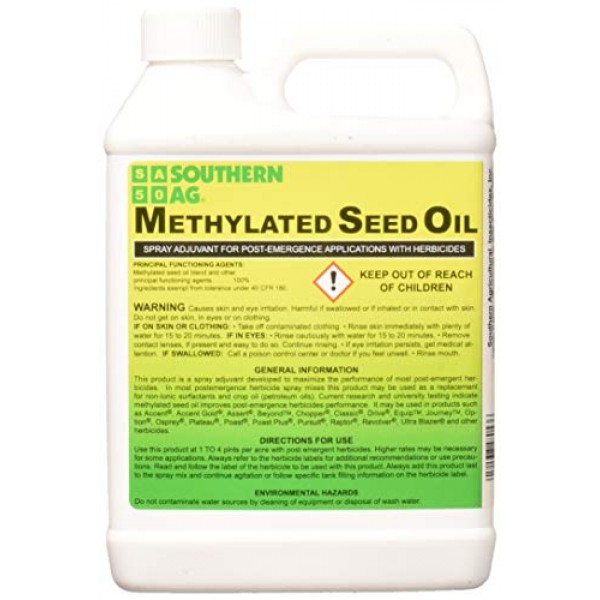 Southern Ag Methylated Seed Oil (MSO) Surfactant, 32oz - 1 Quart
Methylated Seed Oil
This product is a spray adjuvant developed to maximize the performance of most post-emergent herbicides. In most postemergence herbicide spray mixes this product may be used as a replacement for non-ionic surfactants and crop oil (petroleum oils). It may be used in products such as Accent, Assert, Poast, Revolver, and other herbicides.
High-quality oil and surfactants/emulsifiers
rapid penetration of plant leaf tissue
highly recommended as a replacement for non-iconic surfactants
less viscous than typical plant oils
resists evaporation
Usage: Use at 1 - 4 pints per acre with post-emergent herbicides. Higher rates may be necessary for some applications.
Active Ingredients: Methylated seed oil blend and other principal functioning agents - 100%
Product Label
high quality oil and surfactants/emulsifiers
rapid penetration of plant leaf tissue
highly recommended as a replacement for non-iconic surfactants
less viscous than typical plant oils
resists evaporation