Camille Beckman Foot Treatment Moisturizing Cream, Citrus Mint, 6 oz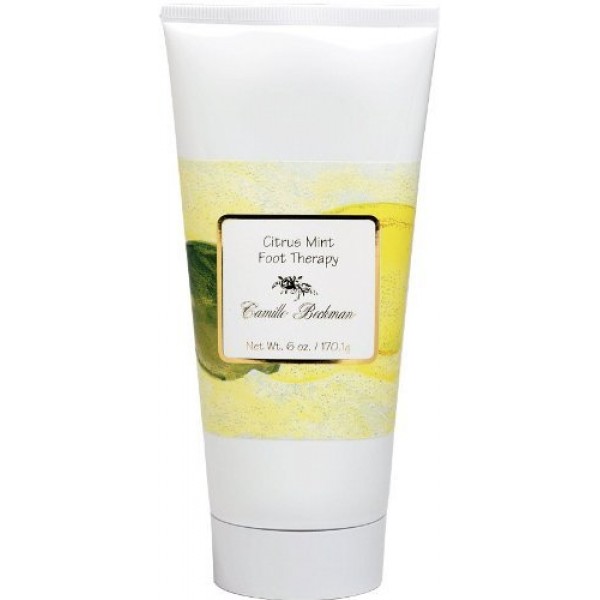 Camille Beckman Foot Treatment Moisturizing Cream, Citrus Mint, 6 oz
Camille Beckman Foot Treatment
Ever feel like your feet need that little something extra? Camille Beckman Foot Therapy is a revolutionary cream that contains sweet almond oil, Kosher vegetable glycerin, vitamin E, and aloe vera for the ultimate foot softening experience. Perfect for tired, rough or calloused feet to renew the skin. Look to Camille Beckman for luxurious skincare products formulated with rich and natural ingredients.
About Camille Beckman
Camille Beckman has been handcrafting the world's finest creams and lotions since 1986. Since the beginning, Camille Beckman has remained committed to small business values and is proud to be a thriving woman owned and family operated business located in the small town of Eagle, Idaho. Based on rich and wholesome ingredients, their formulas are handcrafted in small batches using old-fashioned methods that create a difference you can feel. To provide income for stay-at-home mothers, the tiny rosebuds, which top many products, are hand-tied in the local Idaho community. From creating American jobs to donating to philanthropic projects across the US and the world, Camille Beckman strives to be an active, positive part of the community that supports it. We are proud to make affordable, innovative skin care products that focus on providing valuable products and good ingredients to women of all backgrounds. Our products are all made in the USA and never tested on animals.
Camille Beckman Foot Therapy Moisturizing Cream is a revolutionary cream that will help soften and heal the skin
Citrus Mint is a light citrus mint fragrance and is as cool and refreshing as it sounds
Lemon oil adds light anti-bacterial and antiseptic qualities
Enriched with sweet almond oil, Kosher vegetable glycerin, vitamin E, and aloe vera for the ultimate foot softening experience
6 oz volume - Proudly made in the USA