Sephren Topical Hair Loss Serum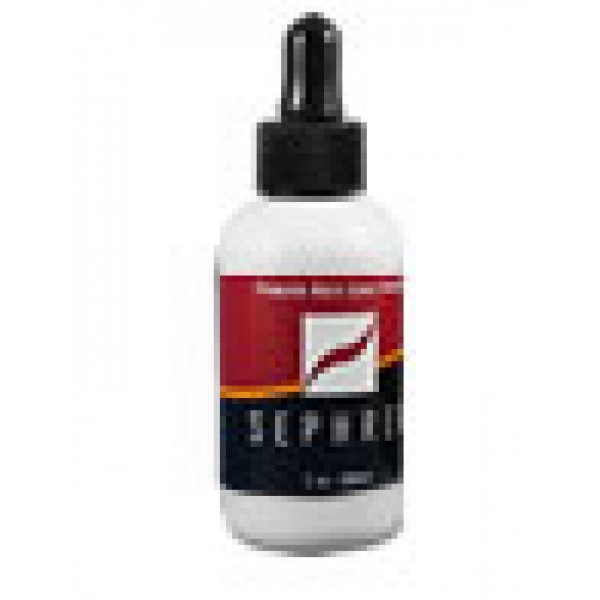 All Natural Hair Loss Prevention and Hair Regrowth
Let's face it, hair can define many things for a woman; personality, attractiveness, success, health, and social status to name a few. Losing it can have a dramatic effect on both a woman's self esteem and social life. Many women experiencing hair loss can feel as if they are losing their confidence. An estimated 40% of women experience noticeable hair loss by the age 40.
This hair loss can begin in a woman's early 20's. In the past women had to resort to covering up and hiding hair loss.
Today with advances in our understanding of hair loss we are able to stop hair loss and restore hair growth.
Two-Part Hair Loss System Sephren is a unique female hair loss system that combines a hair growth fueling supplement with a growth stimulating topical serum. Sephren Hair Loss Supplement & Topical Serum Prevents Hair Loss and Helps Regrow Hair Promotes Circulation to the Scalp No Harmful Side Effects Conditions and Cleanses the Scalp Produced in an FDA Certified Laboratory All-Natural Formulas Women's Hair Loss Hair loss in women can start as early as the late teens to early twenties
.
Most commonly, women experience an overall thinning of hair rather than a receding hair line like men do. It is normal for women lose between 50 to 150 hairs in a day. Normally these lost hairs are replaced with new hair, however female hair thinning usually occurs when these hairs are replaced by shorter, thinner hairs. This can be hard to notice at first, but over time it can become very apparent. Many things can cause hair loss in women, but most often, it is the result of a hormonal imbalance or change. Child birth, menopause, birth control, and thyroid conditions can all throw off the delicate hormonal balance.
Effective Female Hair Loss Treatment
Designed just for women, Sephren promotes the best conditions for hair growth. Sephren's dietary supplement gives your hair the nutrients it needs to grow healthy, strong, and beautiful while our topical serum cleanses the scalp and follicles to make way for new hair. In as little as 3 months you can start to notice fuller, thicker hair, and even new hair growth. Whether you are experiencing advanced hair loss, noticing a slight thinning of your hair, or want to prevent hair loss altogether, Sephren can help.
Try Sephren risk free today and see the amazing results it can provide.
Sephren Serum
: Shake well before use. Apply to the affected and surrounding areas of the scalp twice daily. Gently massage into the scalp and be sure the area is clean and dry. For best results apply daily after your normal hair care regimen, but before applying any styling products. This product is for external use only. If irritations occur, use only once daily.
Item No SB03