Schneider Labs Asbestos Test Kit 1 PK 1 Business Day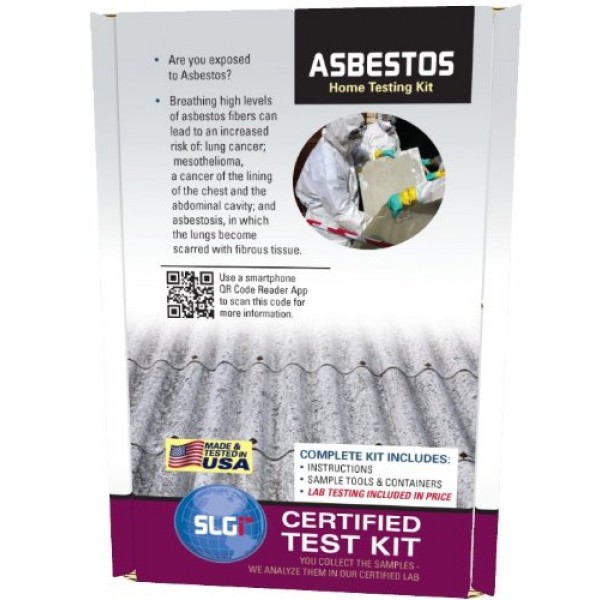 Asbestos Test Kit 1 PK (1 Bus. Day) Schneider Labs
Check for the presence of Cancer causing asbestos fibers. SLGI Certified Test Kit Ⓡ is easy and simple to use. All tests are run by approved methods. Kit comes complete with everything needed to sample for the amount of Asbestos in the home or office. Analysis Fee is included in the price. NO hidden fees. Professional, accurate, and certified analytical results will be available online within 1 business day of receipt of your sample
This SLGI Certified Test Kit comes with the necessary sampling materials and instructions to take 1(ONE) sample of suspicious material and send it to us using the PREPAID shipping label. We will analyze the material and have Certified Analysis Results to you within our guaranteed 1 business day Turn-Around-Time.
Analysis Fee (for ONE sample) is included in the price. NO hidden fees.
Professional, accurate and certified analytical report will be available online within 1 business day of receipt of samples in lab.
We offer a range of other test kits, including multi-sample kits and more cost-efficient 5 business day TAT kits.
All samples must submitted together.