Schneider Labs Lead Test Kit in Paint, Dust, or Soil 1PK 1 Bus. Day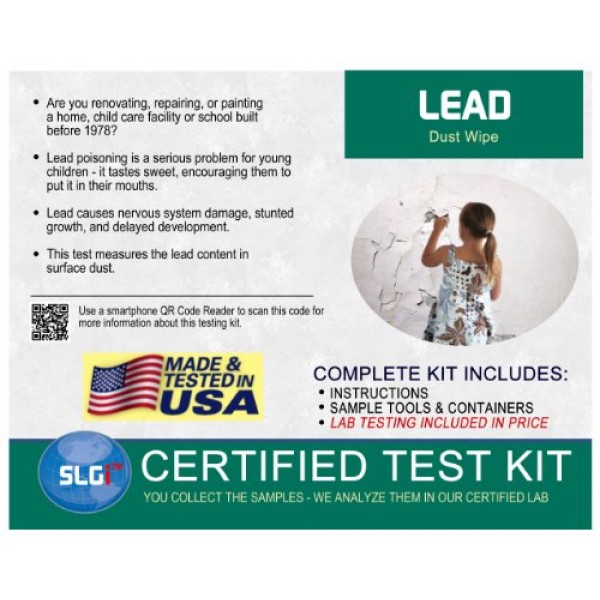 Lead Test Kit in Paint, Dust, or Soil 1PK (1 Bus. Day) Schneider Labs
Lead poisoning causes Nervous System damage, stunted growth, delayed development, and can cause Liver and Kidney failure. If you suspect that your house has lead hazards, take immediate steps to reduce your family's risk. SLGI Certified Test Kit Ⓡ is easy and simple to use. All tests are run by approved methods. Kit comes complete with everything needed to sample for the amount of lead in paint, dust or soil. Analysis Fee is included in the price. NO hidden fees. Professional, accurate, and certified analytical results are available to view online within 1 business day of receipt of your kit.
This lead testing kit is what you need to ensure your personal environments are not contaminated with lead.
This test kit is for the lead analysis of one sample. All testing methods used at our lab are approved.
The price of this kit includes all lab fees, sample shipping costs, and sampling material(s).
We offer a complete line of other SLGI Certified Test Kits and screen tests; check 'em out!