Schneider Labs Lead in Paint, Dust, or Soil 5 PK Test Kit 1 Business Day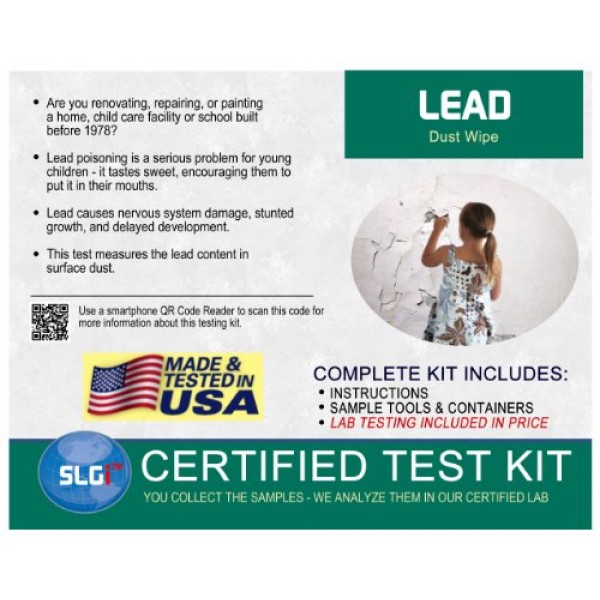 The overexposure of lead is one of the leading causes of workplace illnesses. In our everyday life, lead could possibly be present in hazardous amounts in our food, air, and water. It has been recently brought to light that lead poisoning is the leading environmentally induced illness in children, with children under the age of six being the most at risk due to their rapid neurological and physical development. Some illnesses that can come because of lead poisoning are nervous system damage, stunted growth, and liver and kidney failure. All tests are conducted using approved methods. Simply ship your sample to the lab in the original sample box. The analysis fee is included in the kit purchase price; no hidden fees. An analytical report is sent within 1 business day of receipt of the sample.
This lead testing kit is what you need to ensure your personal environments are not contaminated with lead.
This test kit is for the lead analysis of 5 samples. All testing methods used at our lab are approved.
The price of this kit includes all lab fees, sample shipping costs, and sampling material(s).
We offer a complete line of other SLGI Certified Test Kits and screen tests; check 'em out!