Rayovac Platinum NiMH AA Battery 4-pack - Pack of 2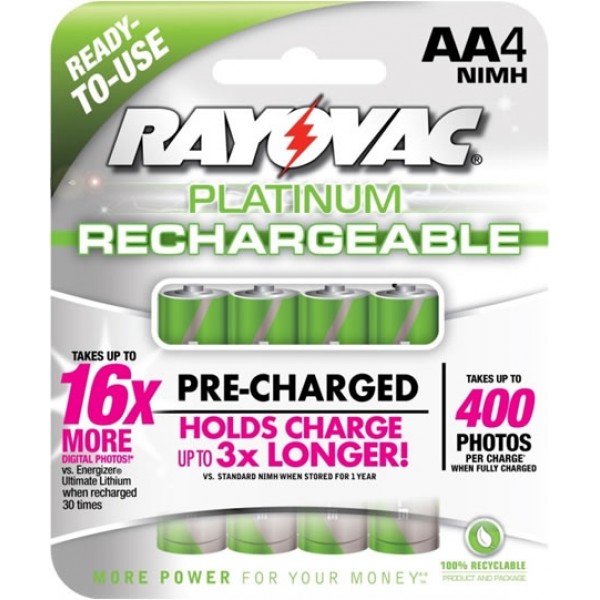 Rayovac pre-charged Rechargeable Nickel Metal Hydride (NiMH) Batteries are high capacity, long lasting batteries designed for use in high tech devices that drain batteries quickly, such as digital cameras, MP3 players, PDAs, walkie-talkies, and portable CD players. These batteries may be recharged as many as 500 times. Unlike Nickel Cadmium (NiCd) batteries these batteries have no "memory" issues, meaning that they can be recharged any time, even if just partially drained.
These "AA" batteries are packaged four per pack.
Voltage: 1.2
Origin: China
Item No EFI-6550.502