Rachio Outdoor Enclosure, for 2nd Generation Sprinkler Controller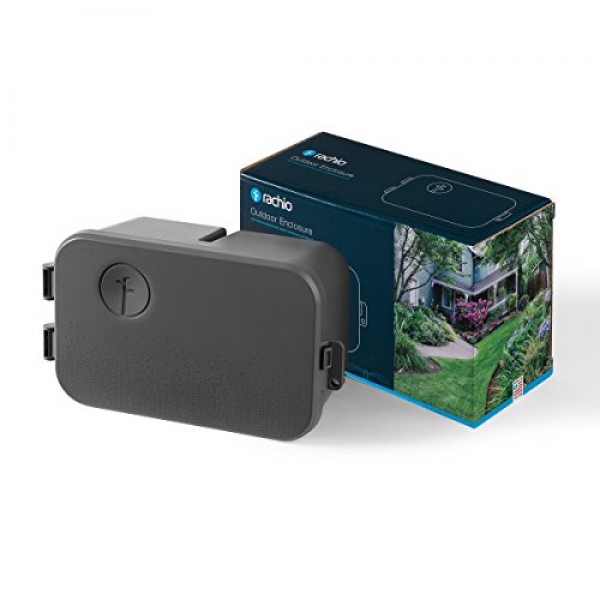 Rachio Outdoor Enclosure, for Rachio 3 and Generation 2 Smart Sprinkler Controller
The Rachio Weatherproof Enclosure is the perfect case to keep your Rachio Smart Sprinkler Controller protected from the elements. Designed specifically for the 2nd Generation controller.
Custom designed enclosure fits either the Rachio 3 or Generation 2 Smart Sprinkler Controller.
Protect your Rachio controller. The enclosure is fully weatherproofed for outdoor use.
Ingress Protection (IP) Rating of 54.
Hardwire or outdoor outlet options.
Rachio look and feel on the front cover.