ProKold Soft Stuff Shoulder Wrap with 1 Double Insert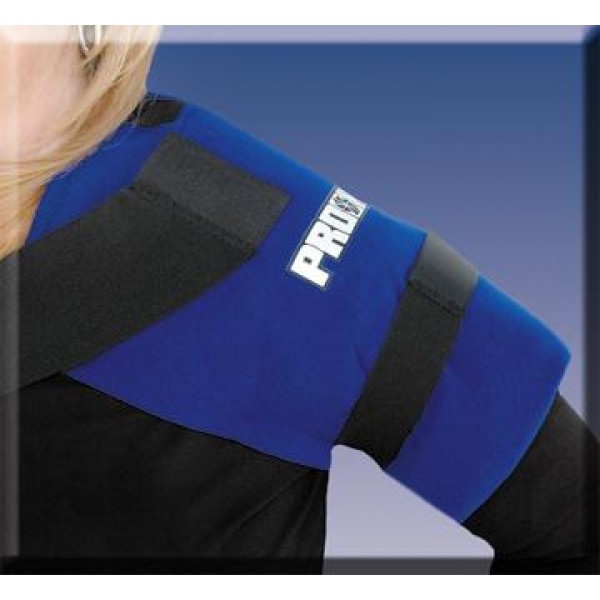 Soft Stuff Shoulder Wrap with 1 Double Insert
The Pro-Kold Soft Stuff Shoulder Wrap measures 12" x 13" and provides superior coverage of the shoulder girdle and rotator cuff area. Cold compression therapy is a proven method to mend injuries and speed postoperative healing, but ice can be messy to apply. Pro-Kold makes cold therapy easier and more comfortable.
The shoulder wrap is durable, reusable, machine washable and the Soft Stuff inserts are removable. Developed by Pro-Kold in 1997, Soft Stuff suspends the Ice Mat (pillows of purified water with food-grade freezing agents) in a specially formulated, non-toxic gel. The Ice Mat freezes solid, while the gel remains pliable, thus providing the benefits of long cold treatment and the comfort of gel.
It comes with one insert, but an extra insert can be purchased allowing one set for treatment while another insert is in the freezer ready for continuous icing. The Soft Stuff Shoulder Wrap provides safe, comfortable compression while remaining dry. The wrap brings the benefits of cryotherapy to the patient with effectiveness and ease of use.
We offer Pro-Kold's Soft Stuff Shoulder Wrap with 1 or 2 double inserts.
Provides superior coverage of the shoulder girdle and rotator cuff area
Neoprene
Durable, Reusable
Machine washable
Removable inserts
Antimicrobial protection
Item No SS-841