ProKold Adult Ice Shoulder Wrap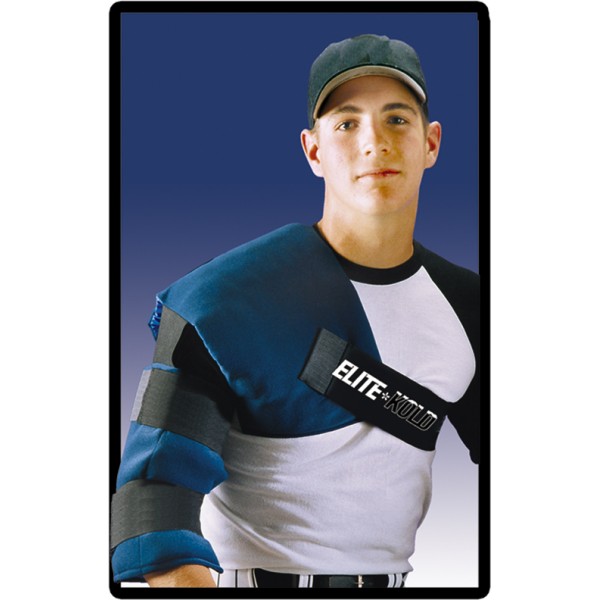 The Pro-Kold reusable ice wrap features an ice mat (pillows of purified water with food-grade freezing agents) which is sewn into the wrap using a hook engageable, nylon velvet loop. The outer material and polyethylene/cotton micro mesh inner fabric with anti-microbial finish safely control bacterial growth on the wrap.
The Elite Kold Cold Shoulder Wrap was specifically designed for throwing athletes. Provides two hours of safe temperature cold treatment for the shoulder, rotator cuff, upper arm and elbow. Contains pillows of non-toxic, purified water which remain flexible when frozen. Can be worn over clothing or directly against the skin without frostbite or skin burn. Ripstop nylon inner
fabric provides rapid cold transfer.
Elite model has two layers of ice (stays colder longer)
Covers upper rotator cuff, upper arm and elbow
Stays cold up to 24 hours in insulated bag
Universal fit - left or right
Adult & Economy model available, see below
Item No DK-54