ProKold 3 Panel Short Equine Leg Ice Boot Wrap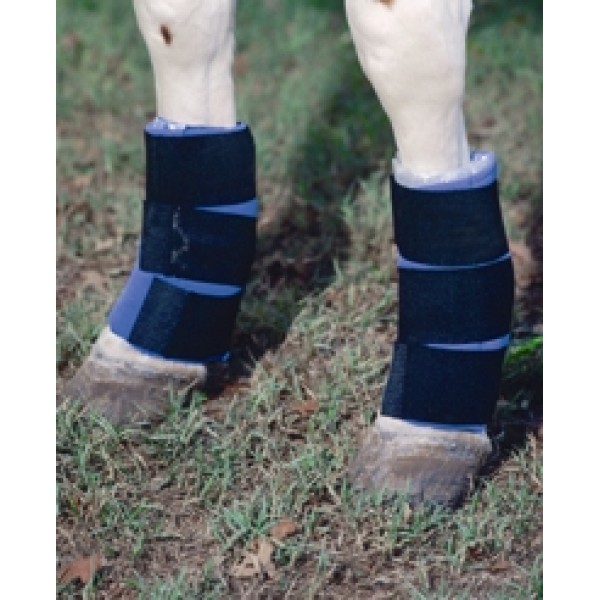 The Pro-Kold 3 Panel Short Ice Wrap allows for ice treatment without the mess of water. The wraps are affordable, durable, and convenient to use.
Pro-Kold Equine Wraps are a simple design, convenient to use and are made for multiple use. The wraps are durable and allow the horse to be mobile while receiving ice treatment. The wrap provides uniform cold because the ice pillows stay in place while thawing instead of slipping to the bottom of the wrap like crushed ice does.
Specifications:
3 PANEL SHORT: (DK-110)
3 Pockets ............ 4 1/2" x 10"
Overall ................ 13.5" x 10"
Straps .................. 3 - 3" x 8"
Inserts .................. 3
Center of Cannon Bone to below Ankle
Item No DK-110