PottyMD WobL Vibrating Watch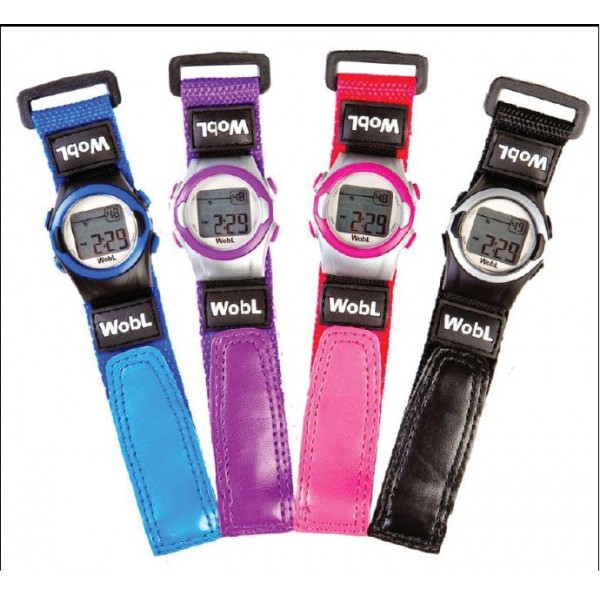 The smallest vibrating and alarm watch in the world Manufactured by PottyMD
WobL watch offers 8 alarms, countdown and repeat timer, new lock-out feature avoids accidental resetting, longer battery life and 3 ATM water resistance.
The WobL watch is not waterproof and is not intended for swimming and should not be submerged in water.
The WobL watch comes with a 6 month manufacturer's warranty. If your watch is deemed to be defective it will be replaced by PottyMD.
This small high-tech watch is low cost compared to other vibrating watches.
Please note that the WobL watch battery will only last about 2-4 months due to the vibrating motor.
Features
Sounds and/or vibrates for discreet reminders.
Eight individual alarms.
Countdown timer.
Available in Blue, Purple, Pink, and Black.
Item No potmdwobl