Plant Germination Drip Trays - Pack of 10 - 10 by 10 Black Plast...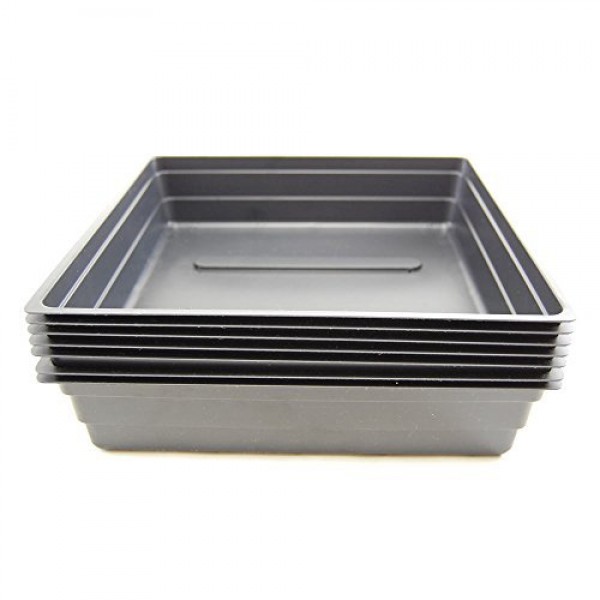 10x10 inch growing trays without drain holes. Half the size of our normal plant / wheatgrass growing trays. Works well as drip tray, or for growing wheatgrass and other growing applications. Re-usable growing tray.
This tray has no drain holes and works well as a drip tray for other trays with drain holes. Ideal for growing wheatgrass, microgreens and other applications.
Pack of 10 Trays - 10" X 10" - 2" deep - No drain holes
Sturdy, Reusable Plastic - Ideal as a drip tray for four 5"x5" garden tray inserts
Use for seed starting, microgreens, flowers, herbs, wheatgrass & more
Indoor / Outdoor
Works with soil or hydroponic applications