Philips EnduraLED Post Light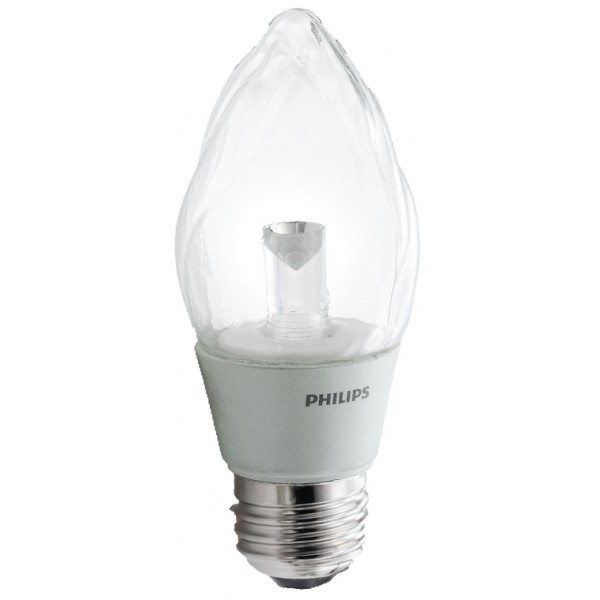 Philips EnduraLED™ dimmable LED post light candle provides a decorative, energy-saving ambience. It will deliver light in all directions, providing an attractive, energy-efficient alternative to conventional 25 watt incandescent or 5 watt compact fluorescent light bulbs. It may be dimmed.
EnduraLED™ post light candles deliver "instant-on" light, emit virtually no UV/IR light, contain no mercury, and are rated to last for 20,000 hours. This lamp has a regular base for use in a conventional medium base Edison socket.
Electrical Specifications: 120 volts AC, 60 Hz, 35 watts
Light Output: 150 lumens (25 watt incandescent equivalent)
Dimensions: 1.75" wide x 4.4" long
Color Temperature: 2,700 degrees Kelvin (warm white)
Color Rendering: 90 CRI
Base: Medium
Origin: China
Manufacturer Warranty: 3 Years
Item No EFI-1100.133