PCP Medical High Strength Industrial Tens Machine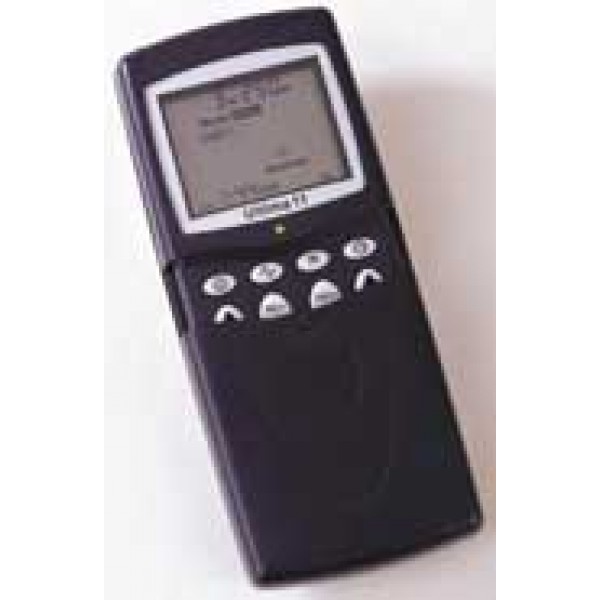 High Strength Industrial Tens Machine
The Ultima 11 TENS Machine is a dual channel LCD unit that can go up to 130 Ma. and has 11 different modes.
What is TENS?
TENS is short for Transcutaneous Electrical Nerve Stimulation. The TENS generates electrical impulses that are sent through electrodes placed over nerve centers. The various pulses employed by TENS can block pain signals normally sent to the brain through nerve fibers, thereby interrupting the brain's awareness of pain. The TENS may activate the release of endorphins. These are chemicals in the control system used by the body to suppress pain naturally. It is no longer necessary for many people to endure chronic or constant pain. The use of TENS usually improves pain management significantly. TENS is safe, non-invasive, drug free, non-addictive and has no side effects. The TENS can reduce the need for pain narcotics and drugs. Federal law restricts these devices to sale by or on the order of a physician. TENS is a FDA regulated non-narcotic pain relief device.
How does TENS work?
TENS works by two different methods. High frequency TENS, is based on the theory that continuous mild electrical activity blocks the pain signal traveling to the brain. If the pain signal does not get through to the brain, the pain is not "felt&quot. The second way TENS works is by stimulating the body's own natural pain-control mechanism. Low frequency or short bursts of electrical activity causes the body to release its own pain relieving substances, called endorphins.
How easy is to use TENS?
Using a TENS is very easy. It is portable and may be clipped to a belt, shirt pocket, bra or other clothing.
What is the difference between the CENTURY 2400, ARISTA 2000, ARISTA SD+ and CENTURY 2100?
The CENTURY 2400 is a preset unit used for acute pain. It is usually used for a short period of time. Ex. broken ankle
The ARISTA 2000 is a multi-modulated unit. It is used for a chronic pain patient who wears the unit for a substantial amount of time per day. The ARISTA 2000 is for someone who needs a modulated frequency so the body can't accommodate. The body can't figure out the frequency and override it because the frequency is constantly changing.
The CENTURY 2100 is used when a Doctor prescribes a specified timed treatment. It is used with a patient who wears the unit during all working hours. This is the only TENS that comes with a timer option.
The Arista SD+ is the only TENS that gives you the option of using an AC Adaptor or 9 Volt Battery. This is the only TENS where the channels can be controlled independently.
How does Interferential therapy differ from TENS?
Interferential differs from conventional Neuromuscular stimulation and TENS in that it delivers concentrated stimulation deep into the affected tissue. Interferential exploits the interference of two separately generated sinusoidal currents applied to the body simultaneously. It is a low frequency current treatment that uses two medium frequency currents which "interfere" with each other to produce a beat frequency that the body recognizes as a low frequency energy source. The range of this frequency is usually 1-250 Hz. The body itself produces low frequency currents between 1 and 256 Hz. These currents are produced across the cell membranes by ionic exchange, and they will vary depending upon the tissue involved. By using frequencies in this range, different systems within the body can be stimulated.
How does a TENS differ from a Muscle Stimulator?
TENS is designed to help relieve certain types of chronic and acute pain. A Muscle Stimulator is used for muscle tension, stiffness in joints or back areas, increasing motion restricted from disuse or atrophy and for increasing local blood circulation.
PainControlProducts Electrodes Wires:
Must pass a 3 pound pull-test, but typically pass up to 5 pounds.
Are made with zinc coated copper wires, to aid in dispersion and keep impedance low.
Have a preformed .080" pin connector, which holds a TENS pin in place firmly.
Contain a small but firm lug for better electrode adhesion, so the wires cannot pull out.
Have recently been improved to be even more flexible.
A minimum of 5% of our wires are hand tested for effectiveness and quality.
SPECS:
Channels: 2
Output: Max 130 Ma at peak over 500 Ohm
Pulse Width: 50 - 250 S Adjustable
Pulse Rate: 1 - 150Hz Adjustable
Wave Form: Symmetrical, Asymmetrical Bi-phasic & Monophasic
Timer: Continuous or 15,30,45,60 or 90 Minutes
Power Source: 2 x 1.5v AA Alkaline batteries
Modes: 11 - 3 Constant, 3 Burst, 3 Modulation, Acute & Chronic Pain
Item No 000007