Pacific Baby Inc. Bottle Drink Sippy Top - 3 pack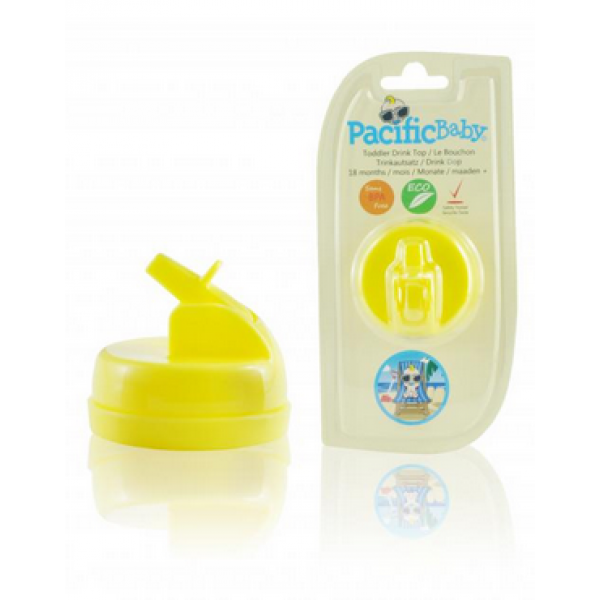 This Drink Top fits both Pacific Baby's 3-in-One and All-in-One thermal bottles. Simply replace the bottle ring with this drink top, screw snugly onto the bottle and then it is ready to use! Close the top downwards when not in use to prevent spills, and simply flip into upright position when baby is ready to drink. The ideal age for this drink top is from 18 months and upwards. If your steel insulated cap fits the drink to loosely, please steam sterilize or place in the dishwasher top rack for one cycle for a more snug fit.
WARNINGS
Always test temperature of liquid before feeding baby.
Do not put child to bed with bottle.
Always use this product with adult supervision (accidents have occurred when babies have been falling or if the product has disassembled).
Continuous and prolonged sucking of fluids will cause tooth decay.
Keep all components out of the reach of children.
Clean before each use.
Do not leave a feeding teat in direct sunlight or heat, or leave in sterilizing solution longer than recommended, as this may weaken the teat.
Wash your product in warm soapy water and boil for 5 minutes before 1st use to ensure hygiene.
Do not allow to come into contact with solvents or harsh chemicals as this could damage the product.
This product has been extensively tested against and is in compliance with safety standards imposed by the major regulatory agencies in both the United States and Europe.
Item No PCI-445