OGX Conditioner, Thick & Full Biotin & Collagen, 13oz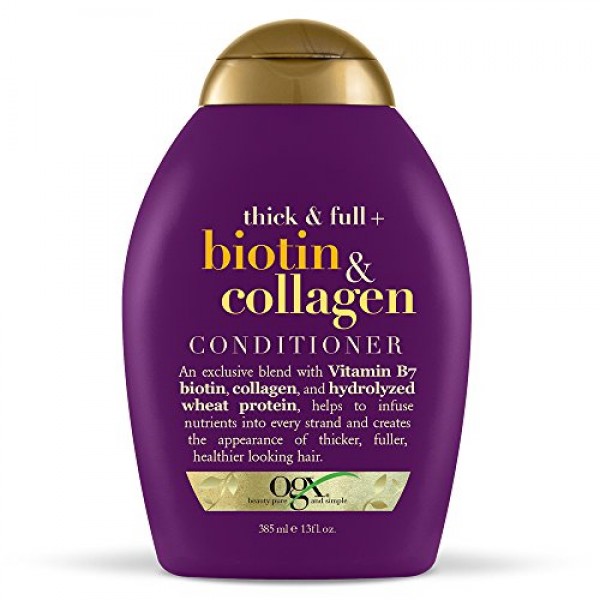 OGX Conditioner, Thick & Full Biotin & Collagen, 13oz
We're beauty, pure and simple. So unattainable looks don't inspire us, but originality does. That's why we love being different; from our exotic ingredients, to the shape of our bottles, to our quest for sustainability-we approach beauty in our own way.
Not tested on animals
The mixture of biotin and collagen helps strands of hair feel thicker, fuller and more abundant
The plumping collagen also adds dimension and volume to flat, limp hair
With its hydrolyzed wheat proteins, ogx conditioner, 13 fl oz, adds texture to any type of hair
Its high-performance ingredient blend infuses powerful pro-vitamin B7 nutrients into every strand of hair.