Vitabase Ginkgo 120 mg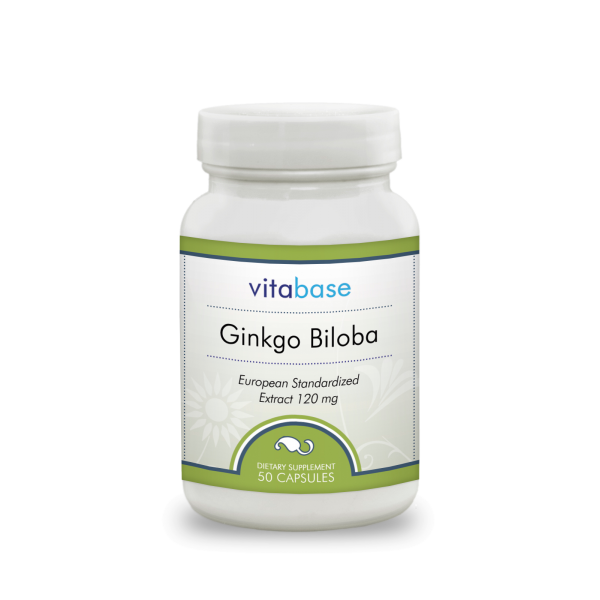 Serves as a very powerful antioxidant, especially important for the brain, retina, and cardiovascular system.
Is believed to increase circulation, improve long- and short-term memory, and help concentration.
Has been standardized under strict European guidelines to ensure maximum quality and potency.
Provides optimal levels of naturally occurring flavonglycosides and terpene lactones.
Offers capsules, each of which contains 120 mg of standardized ginkgo biloba leaf extract in a 50:1 concentrate.