NOW Solutions Hyaluronic Acid Firming Serum,1-Ounce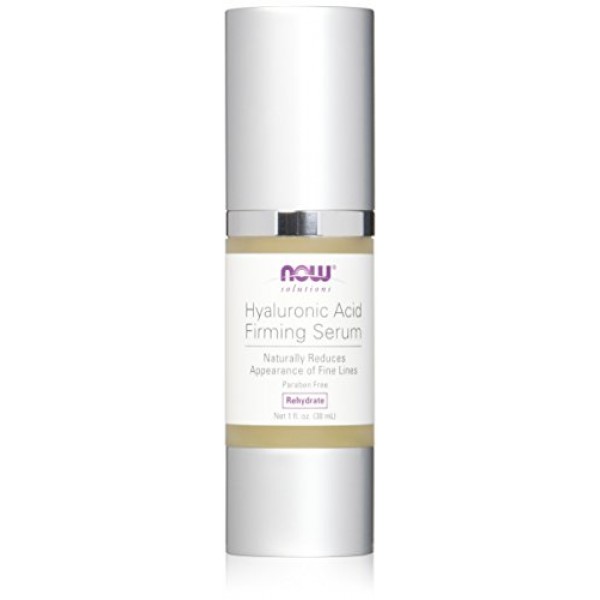 Smooth Nourish Paraben and Gluten Free Mature Skin Condition: For all skin types. Skin developing fine lines around eyes, forehead and mouth, with a loss of elasticity. Solution: High potency Hyaluronic Acid Serum naturally fills in fine lines and smoothes the skins surface to protect delicate tissue. NOW Hyaluronic Acid Firming Serum is an ultra-concentrated hyaluronic acid gel that was developed to increase the skin's natural elastin levels while reducing the appearance of wrinkles and fine lines. In addition to being one of the most sought after anti-aging compounds in the industry, hyaluronic acid is completely safe, very effective and capable of absorbing great amounts of water - an essential element in supporting the elasticity and youthful appearance of skin. NOW HA Serum can also be used in combination with other quality NOW Personal Care anti-aging products, as well as our 50 mg HA Capsules.* Related Products
Anti-Aging
Hydrates deep to reduce the appearance of fine lines
Paraben free
Shake well before use. After cleansing and toning the skin, apply serum to areas where fine lines are visible, then apply a moisturizer. Use in the AM & PM for best results.
This product utilizes an airless pump to preserve product integrity. For ease of use, shake bottle and pump multiple times to remove excess air. This process may need to be repeated periodically.