More Birds Hummingbird Feeder, Glass Hummingbird Feeders, Red, 5 F...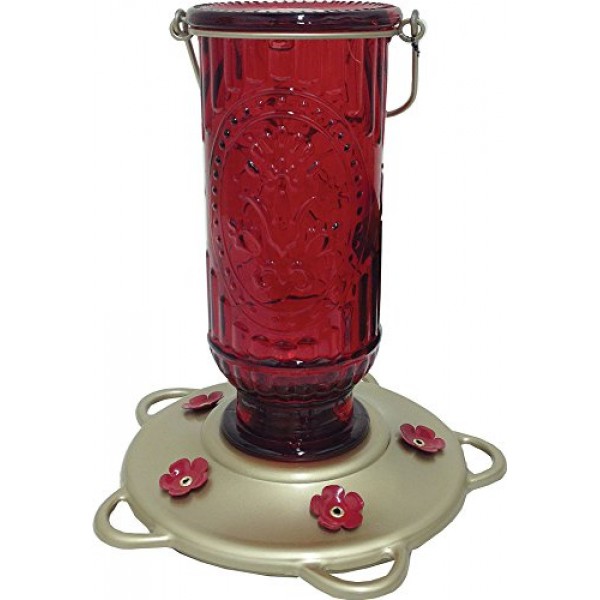 The Vintage hummingbird feeder had a decorative antique bottle and matte gold finish that project an upscale appearance. Wide mouth design offers Easy-Fill to reduce or eliminate spillage. 5 durable metal hummingbird perches. Beautiful red flowers are integrated into the basin to attract more birds.
Vintage Glass Bottle
Stands flat on counter for easy filling
Easy to clean
Holds up to 20 fl oz.