MistyMate 16030 Cool Patio 30 Outdoor Misting Kit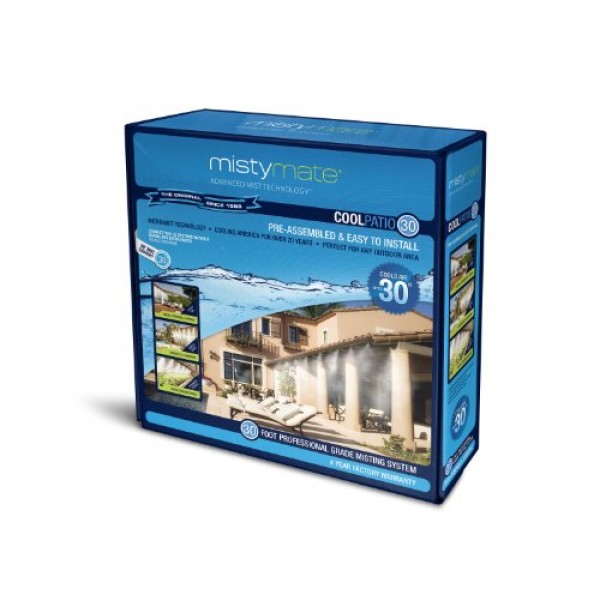 MistyMate 16030 Cool Patio 30 Outdoor Misting Kit
The ultimate upgrade to your outdoor lifestyle. The professional grade Cool Patio 30 system provides a cool environment from the heat for your favorite outdoor areas. This mega-system comes pre-assembled, complete with 16 of our exclusive MicroMist nozzles that deliver a continuous stream of ultra-fine mist, and can cool the ambient temperature up to 30-degree F. Once the mist touches the skin, it flash-evaporates on contact ensuring a mild climate in even the hottest environments.
1/2-inch UV Resistant, Nylon Braided hose
30-feet of Mist Line and10-feet of Supply Line (preassembled to the Mist Line)
16 MicroMist Technology Misting Nozzles. 16 plastic Nozzle Fittings (preassembled on the Mist Line with 2-feet spacing)
32 Mounting Brackets
Attaches to a garden hose or outdoor spigot and operates off of standard water pressure.