10 Plant Growing Trays WITH Drain Holes - 20 x 10 - Perfect Ga...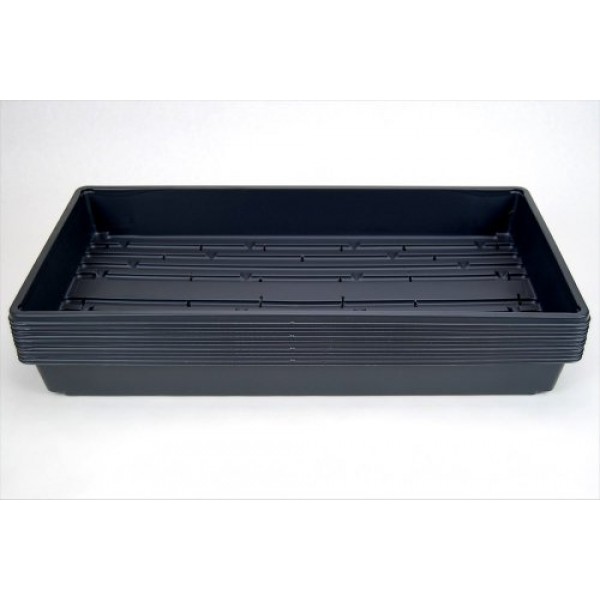 Black Plastic Gardening Trays WITH drain holes.
Growing Trays can be reused over and over again. Perfect for growing wheatgrass, starting seedlings, growing microgreens in soil & more. Sturdy black plastic. Precise fit for Sure to Grow pads and Micro-Mats hydroponic pads.
Tray is wider in the mouth (top of tray) and tapers to the base (bottom of tray).
Top of Tray - Exact Dimensions:
- 20.5 Inches Long (522 mm)
- 10 1/8th Inces Wide: (255 mm)
Bottom of Tray - Exact Dimensions:
- 19 7/8th Inches Long (504 mm)
- 9 3/8th Inces Wide: (238 mm)
Depth of Tray - Exact Dimensions
- 2 3/8th Inches Deep (60 mm)
Quantity 10 - Durable Plastic - WITH Drain Holes
Perfect for hydroponic growing and seed starting
Approx: 21" by 11" (top measurement). 20" by 10" bottom of tray - See product description below for precise measurments
Accomodates 20" x 10" Sure to Grow Hydroponic Grow Pads and Micro-Mats Perfectly
Reusable - Great for Greenhouse, Seedlings, wheatgrass, microgreens and more.