Life Extension Antarctic Krill Oil, 60 capsules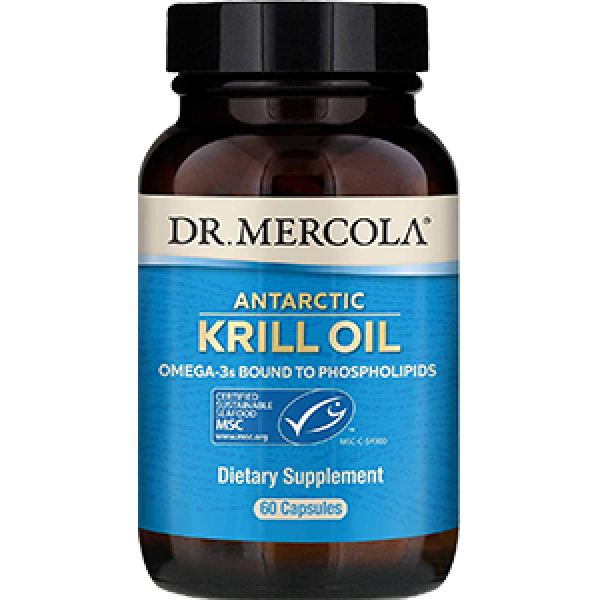 Dr. Mercola's Antarctic Krill Oil is packed with omega-3 oils (EPA and DHA), phospholipids, and astaxanthin to help boost your antioxidant and omega-3 levels. The omega-3 in krill oil is mainly in the omega-3 phospholipid form, which research suggests may be preferable when compared to omega-3 in triglycerides form found in some dietary supplements mostly derived from fish, such as fish body oil and cod liver oil. Phospholipids form the structural basis of cell membranes and are effectively utilized by the body.  Each capsule provides an optimal combination of omega-3 fatty acids, phospholipids and critical antioxidants to support heart and joint health.
Serving Size 2 capsules

Servings Per Container 30

Amount Per Serving

Calories

10

Total Fat

1 g

Cholesterol

10 mg

Krill Oil

1 g

Phospholipids

400 mg

(EPA) Eicosapentaeonic acid

120 mg

(DHA) Docosahexaenoic acid

55 mg

Omega-6 fatty acids

20 mg

Organic astaxanthin

2 mg

Other ingredients: Capsule (fish gelatin), organic olive oil, organic rosemary leaf extract.

Contains: Fish (tilapia), shellfish (krill)
Dosage and Use
Adults, as a dietary supplement, take two (2) capsules daily with the first meal.
Caution
If you are allergic to shellfish, have a blood coagulation disorder, or are taking anticoagulants such as Warfarin (Coumadin), do not use.