Laa Max-Flo 2000 Electronic Waterfall and Filter Pump for Ponds...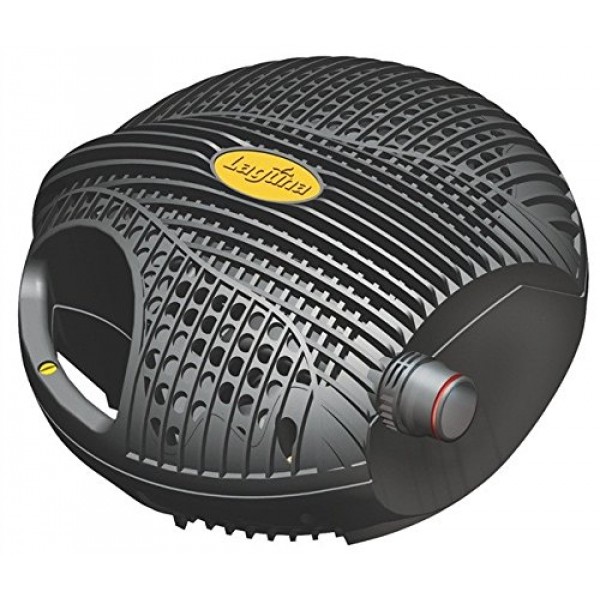 Laa Max-Flo 2000 Electronic Waterfall and Filter Pump for Ponds Up to 4000-Gallon
The Laa Max-Flo 2000 Waterfall & Filter Pump is designed to circulate water loaded with moderate amounts of solid particles (or solids) and transport them to suitable external filter systems (including pressurized filters) which then trap debris that could potentially pollute pond water, effectively filtering the pond. Max-Flo is ideal for use with filtration systems and for creating waterfalls and watercourses. Easy to install and operate, the pump is completely submersible and engineered to run continuously. Laa Max Flo solids handling pumps are powered by a magnetic-driven motor that is unmatched in the market for its ability to generate powerful and continuous water flow while consuming minimal electricity-the perfect combination of high pump efficiency and low energy costs. The Max Flo 2000 pump features a new generation of Smart Pump Technology (SPT), an integrated self-regulating system that continuously monitors the pumps performance, impeller direction, hydraulics and force, resulting in one of the most powerful, energy efficient pumps you can buy. Easy to install and featuring Click-Fit Fast Couplings with outlet diameters of ¾" 1", 1 ¼", the Max-Flo 2000 can handle solids up to 5/16" in size and is good for ponds up to 4000 US Gallons The pump is manufactured in Italy and guaranteed for 3 years.
Waterfall and Filter Pump
Maximum Flow Rate: 2000 US GPH
Maximum Pond Volume: 4000 U.S. gal
Power Cord Length: 16'
3 year warranty