Kidde Nighthawk Carbon Monoxide and Explosive Gas Alarm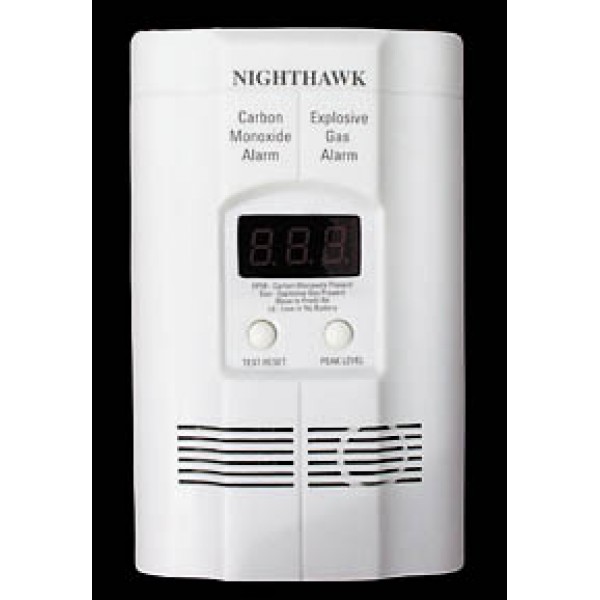 Nighthawk Carbon Monoxide and Explosive Gas Alarm
This item is a special order and will ship 7-10 days after order is placed.
New CO and explosive gas alarm protects you and your family from two deadly threats. Sleek design fits conveniently into any standard wall outlet.

Protection from Two Threats
Advanced alarm detects both carbon monoxide and explosive gas - Natural Gas (Methane), and Propane.

AC Plug with Hide-A-Way Cord
Allows direct or remote plug-in.

Digital Readout of CO Level
Continuous read out of measured CO values from 30-999 ppm.

Loud 85 Decibel Alarm
Alerts you if CO or explosive gas levels become dangerous.
Part: 900-0113
Size: 7.25"W x 1.75"D x 11" H
Item No 900-0113