Jonathan Green 10323 Black Beauty Ultra Mixture, 25-Pound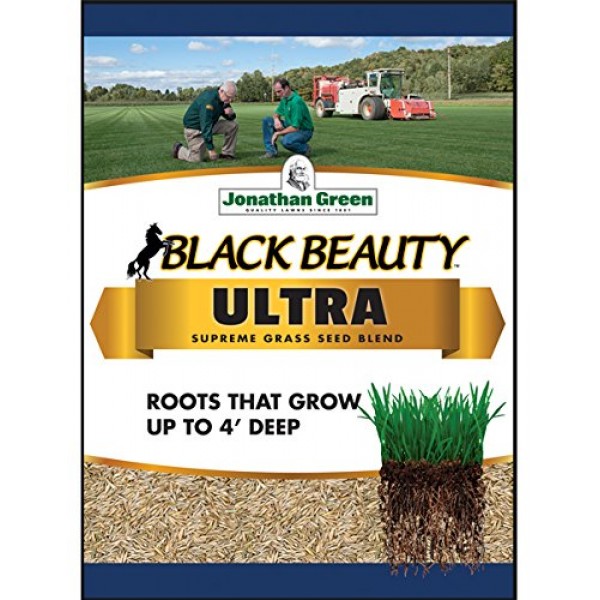 Jonathan Green 10323 Black Beauty Ultra Mixture, 25-Pound
This ultra germinates faster due to frontier perennial ryegrass. Fills in damaged lawn areas because of blue-tastic kentucky bluegrass. Ultra mixture also has the three grasses in regular Black Beauty. These grasses grow a naturally dark-green and beautiful lawn. This product comes in 25-pound.
Has an invisible waxy coating which wards off disease and preserves moisture in the leaf for superior drought tolerance
Possesses species diversity, contains Black Beauty Tall Fescues, elite Kentucky Bluegrass and elite Perennial Ryegrass, produces a dark-green color
Grows well in clay or sandy soils and in full sun or partial shade
Contains naturally insect resistant grass
Cover up to 10,000 sq. ft.