Jobes Biozome Fertilizer Formula for Potted Plants & Hanging Baske...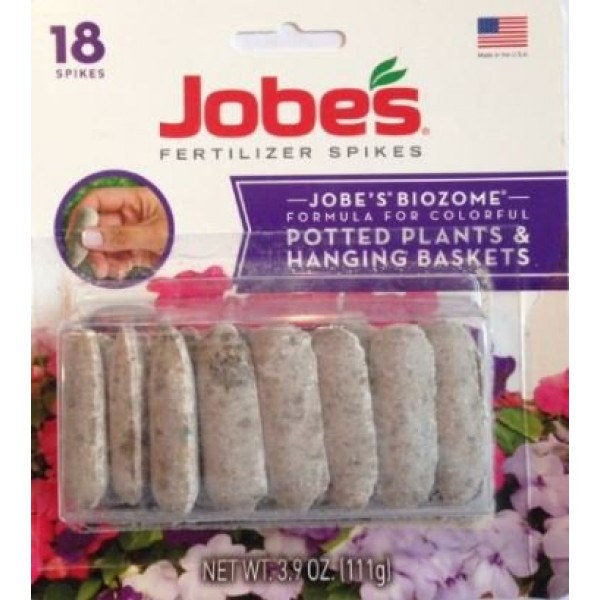 Jobe's Fertilizer Spikes with Jobe's Biozome are designed to feed all varieties of potted plants and hanging baskets where they need it most, at the roots. By feeding underground, Jobe's slow-release formula prevents waste and fertilizer runoff.
The specially formulated, premeasured spikes make for a fast, easy and mess-free fertilizing experience.
Slow-release formula for potted plants and hanging baskets.
One application feeds for up to 8 weeks.
Spikes are available in a waterproof, resalable pouch or in a blister card pack
This product comes in a 4-pack of 18 spikes per pack = 72 total spikes.