iPower 4FT 45.8IN 54W T5 Fluorescent High Output HO Cool Blue Grow...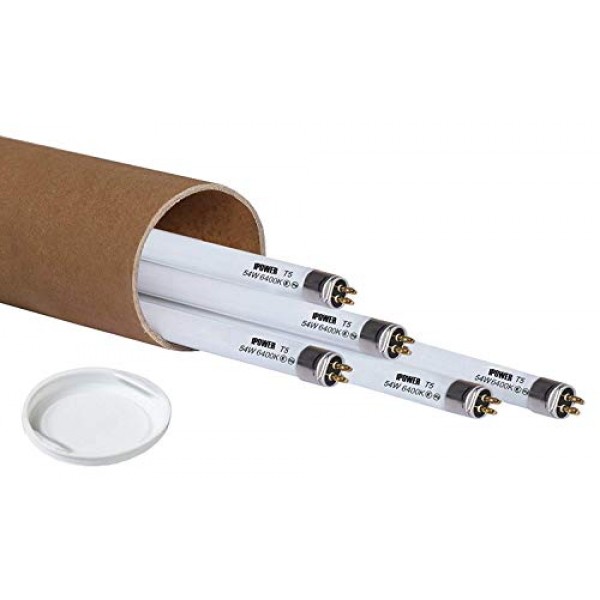 iPower 4FT 45.8IN 54W T5 Fluorescent High Output HO Cool Blue Grow Light Bulbs 5 PACK 6400K
iPower 5 Pack 4FT 6400K 54W T5 Fluorescent Grow Lamp Light Bulbs. Man-made light sources experience some level of lumen depreciation over time. T5 Fluorescent bulbs will only depreciate between 8 and 10 percent of their rated lumen output throughout their lives. One key factor in switching to T5 lighting is its ability to not only produce better light, but also to do so while consuming far less energy.
SPECIFICATIONS: Color Temperature: 6400K; Length: 4FT/45.8IN; Wattage: 54W; Lumen: 5000LM.
NEW TECHNOLOGY FOR DIFFERENT USEAGE: iPower T5 Grow Light Bulbs feature a high output intensity which provide everything you need to get your plants growing. Ideal for Aquariums, greenhouses, propagation, germination, general office lighting
REDUCE WASTE: Stimulates bud production and the blooming of flowers. The soft glow, low heat emission, and small size allows you to hang these lights close to your plants without bleaching or frying the leaves
ECONOMICAL: These T5 lamps are cost effective an efficient with very low heat emissions reduce or eliminate the need for expensive ventilation and air conditioning. Perfect for the stage when plants need to stop growing and start blooming
LONG LIFETIME: The average useable lifespan is well over 20,000 hours.