Howda SEAT Medium Adj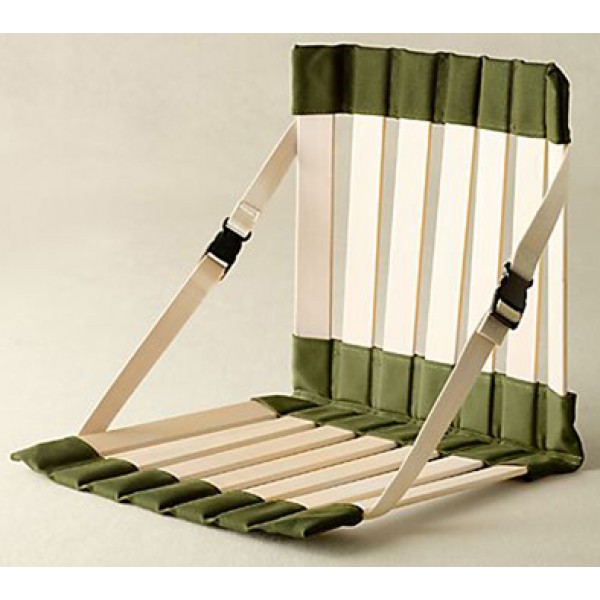 Men and women use HowdaSeats in chairs, couches, flight seats and cars.
All our HowdaSeats really make life easier on the back, upper and lower, as well as the neck and shoulders. This, a benefit of the winged slats, embracing and giving a lift to the entire upper body. There is no other seat, portable or otherwise, configured to do this ergonomic positioning. The HowdaSeat gives the best support necessary for reducing back pain. Both ergonomic and recreational, the HowdaSeat easily repositions either forward or back to support unique back problems and/or conform to the body in various seating situations.
Sitting on soft sofas is one of the number one places where the HowdaSeat has made its mark, giving hundreds of people a chance to enjoy the deep softness of the sofa while receiving the form and function hold of the HowdaSeat in an overall embrace of the back.
Adj straps: By pulling the straps down or lenthening them, the back slats of the Howda support in any seating situation. The buckle release feature is especially good for getting in and out of cars.
Take the HowdaSeat to bleachers, theater seats, boats, airplanes. This portable seat takes on every imaginable surface. It's got your back!
New cushioned bottom hinge guarantees durability and balance for rocking on floors or ground.
It weighs in at less than 2 lbs. due to the lightweight nature of the American Basswood. This, a renewable wood, is the lightest of the hard woods and gives the HowdaSeat flexability and strength.
Size: 17"W X 15 1/2" H X 15 1/2"D (hinge width).
The HowdaSeat is "green" ... will return to earth. Construction is guaranteed for life.
Item No 1150