Howda HUG2 Adjustable Children Seat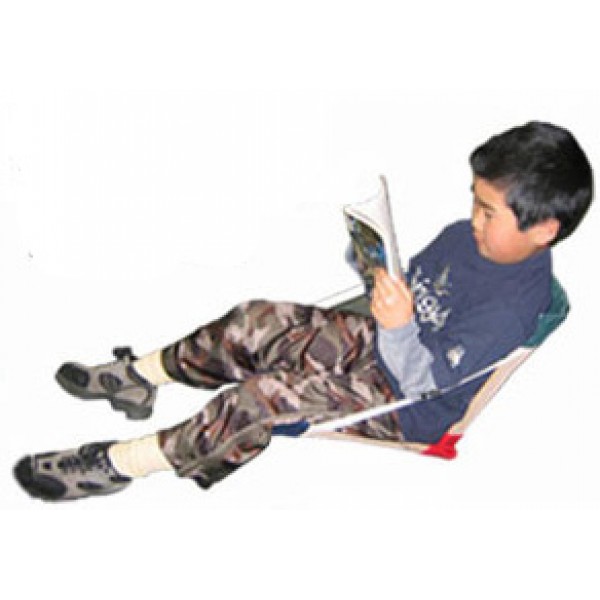 HowdaHUG2 is narrower for taller children. For smaller body frames, the addition of the fleece liner cover will provide softness for the back and shoulders, creating a snug seating experience. Rocking is so smooth and steady with the new cushioned bottm hinge.
The hold of the HUG and the cradle and rock creates a deep sensory experience, good for all kids! The benefits of the HUG provide children with a keener sense of their own space. Occupational Therapists and Special
Education Teachers endorse the HowdaHUG over other seating for helping children with Autism, Sensory Processing Disorder(SPD), Attention Deficit Disorders (ADD), Attention Deficit Hyperactivity Disorder (ADHD), and other spectrum disorders or just fidgety kids . They tell us that using the HowdaHug in school during circle time is safer and clearly more benefical than other seats that are made for outdoor recreation. The HowdaHUGs may be used outdoors but they have been built with purpose to offer structure for children and their sensory needs.
The HowdaHUG's smooth wooden slats curl around the body in a real "hug". The pressure from the slats creates deep sensory input helping many children to maintain focus and feel calm. Adjustable straps can be tightened to create a stronger HUG or loosened for growing kids.
SIZE recommendation for weight comfort: For children aged 5- 10 up to 100lbs.
HowdaHUG measurements: 14" wide top X 15.5" high X 13.5D" (hinge width).
Item No 1135