Herb Lore Pre Conception Tea 60 Cups - Loose Leaf - Herbal Prena...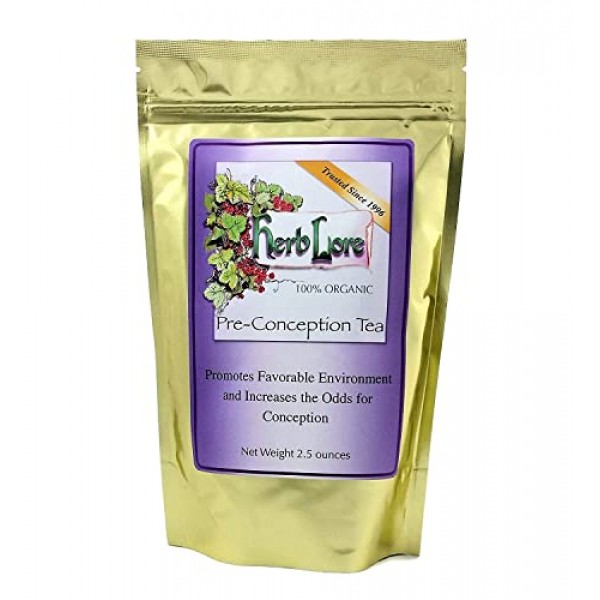 Herb Lore Pre Conception Tea (60 Cups - Loose Leaf) - Herbal Prenatal Fertility Tea for Women w/Red Raspberry Leaf & Red Clover
REPRODUCTIVE SYSTEM SUPPORT - Herb Lore's Pre Conception fertility tea is a safe and natural way to support your overall reproductive health. The herbs in this tea have traditionally been used to promote hormone balance in women.
BALANCE AFTER BIRTH CONTROL - Natural way to support reproductive system balance after stopping birth control.
SUPPORTS UTERINE HEALTH - This womb blend of herbs has historically been used to support uterine health, which in turn helps support pregnancy.
RED RASPBERRY LEAF TEA - Red raspberry leaf has been traditionally used to support uterine health & may help strengthen the uterus and prepare it for the physical demands of pregnancy and labor. This greenish-grey herb has a very thread-like appearance and can clump together like cotton.
A RELAXING CUP OF TEA - Chamomile and oatstraw are herbs that have been traditionally used to calm and relax the body and mind. Some people believe that they may help to reduce stress levels, which can make it easier to get pregnant.