Cosmetic glitter, fine silver powder - safe for eyeshadow, makeup ...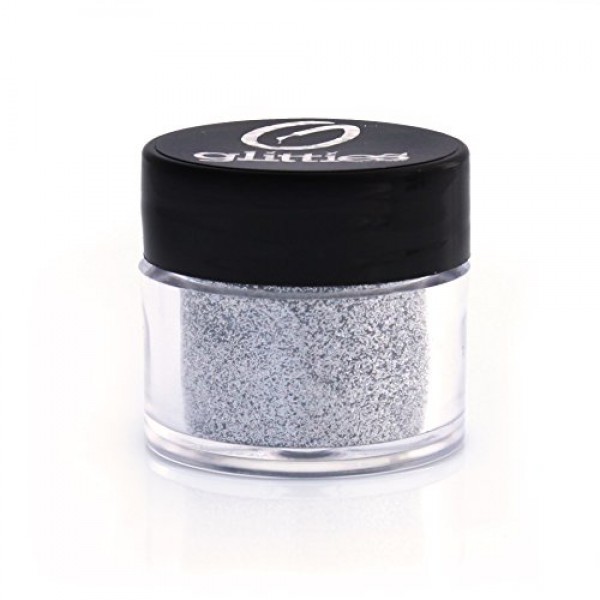 This cosmetic grade glitter color comes in a 10 gram jar with .25 ounce of amazing sparkle.
Ultra fine glitter powder (.006") great to use on the face, eyes, body, lips, hair, and nails.
Made in the USA with professionally formulated cosmetic pigments safe for skin!
For a better hold, glitter glue or eye primer is recommended to use with our loose glitter powders.