White Deco Mesh Wreath Decor - 10 x 10 Yards, 30 Feet Long, Weddi...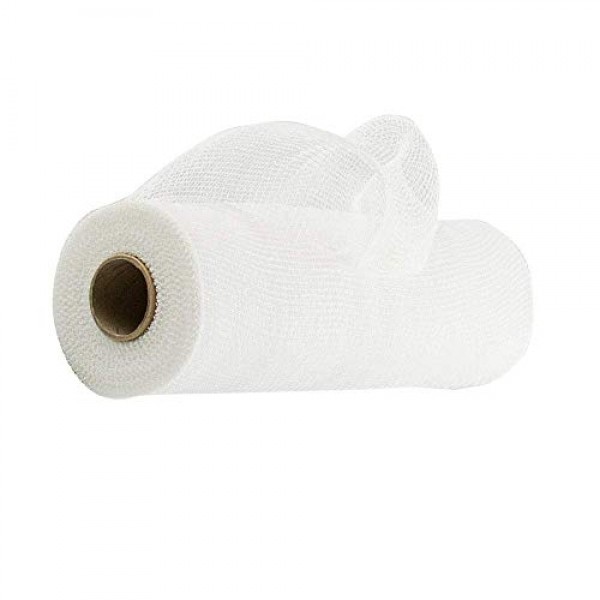 White Deco Mesh Wreath Decor - 10" x 10 Yards, 30 Feet Long, Wedding Decorations, Streamers, Netting, Tulle, DIY Arts and Crafts, Reception, Birthday
These Christmas Deco Mesh Ribbons for Crafts in a roll 10 inch wide by 30 feet (10 yards) long are the top choice for Bow, Wreath, Swag, Garland and Gift Basket Makers alike! Not Christmas - This Deco Mesh ribbon will prove useful year round for your DIY projects whether creating a Thanksgiving Centerpiece, Valentine's Day bouquet or Easter Wreath.
Christmas Deco Mesh Ribbon in a roll 10 inches wide by 10 yds long for all your Bow Maker Holiday Crafts
Deco Mesh White Ribbon is the ideal addition to any set of Holiday decorating supplies - Perfect for gift baskets, bows, Christmas wreaths, swags and wrapping presents to make them sparkle!
Superb Christmas Tree Ribbon comprised of Deco Mesh at 30ft long!
Decorate staircases, railings, tables, chairs, candles or make a big bow for a perfect tree topper!
Add a festive touch inside your home, outside, at the office, in your car and on the streets! This colorful Christmas ribbon is sure show your friends and family your Christmas spirit!