4w GE MR16 GU10 30k LED5GU10/N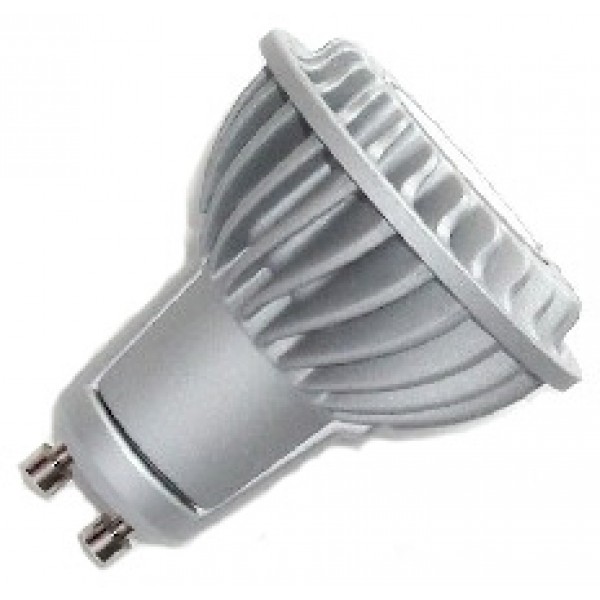 GE's 4.5 watt LED MR16 GU10 base non-dimmable lamp brings energy savings in overhead light applications in which a narrow, focused beam spread is desired. This lamp's long life makes it ideal for hard to reach applications.
Energy efficient, lead-free glass, and long life means fewer lamp replacements versus standard halogen MR16 light sources. GE's LED MR16 uses only 4.5 watts, reducing energy consumption by 80%. The lamp's optics concentrates light on the target, reducing extraneous light.
Electrical Specifications: 110-127 VAC, 60 Hz, 4.5 watts
Base: Medium
Light Output: 200 lumens
Light Output: 800 CBCP (center beam candlepower)
Color Temperature: 3,000 degrees Kelvin (warm white)
Color Rendering: 82 CRI
Rated Life: 25,000 hours (based on 70% lumen maintenance)
Dimensions: 2.87 long x 2.0" diameter
Manufacturer Warranty: 1 year
Item No EFI-1100.984